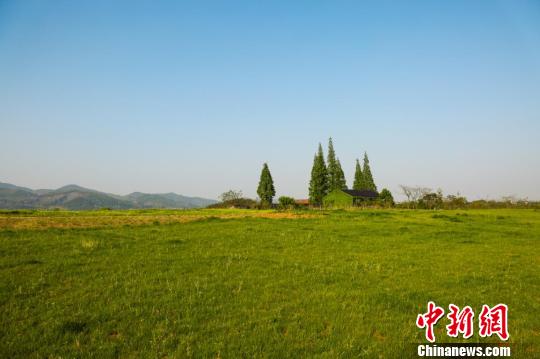 The Archaeological Ruins of Liangzhu City in Hanghzou, Zhejiang Province. (Photo/China News Service)
(ECNS) - The Archaeological Ruins of Liangzhu City in Hangzhou, the country's newly inscribed UNESCO World Heritage site, opened to the public on Sunday.
The more than 5,000-year-old ruins, which have a core area that covers 14.3 square kilometers in the northwest of Hangzhou, Zhejiang Province, are considered an important representation of early urban civilization, with rice-cultivating agriculture as its economic foundation.
The park is open daily from 9:00 to 17:00, with the number of daily visitors capped at 3,000.
Local authorities said that out of concern for the relics and their preservation, visitors should not expect the heritage site to be fully equipped with amenities generally found in parks.
Zhou Jiangyong, Party chief of Hangzhou, said the city will abide by international world heritage conventions in the preservation, inheritance, and development of the archaeological ruins.