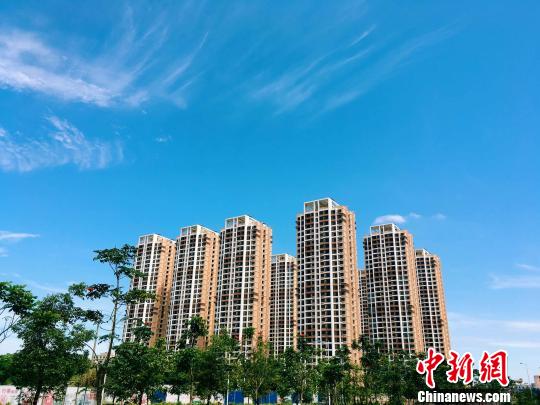 This file photo shows residential buildings under construction in Haikou, Hainan Province. (Photo/China News Service)
(ECNS) - Authorities in southern Hainan Province have rolled out a new regulation on the height of residential buildings as the region develops into a pilot free trade zone.
The Department of Natural Resources and Planning said new buildings in downtown Haikou, the provincial capital, and leading tourist destination Sanya will be no more than 80 meters high.
Danzhou and Qinghai cities will limit new residential buildings to no more than 60 meters high in their central urban areas. Some cities, counties and villages will cap building height at 12 to 45 meters.
Hainan's urban planning for the 2015-2030 period introduced strict requirements on building height depending on purpose and location.
To develop into a pilot free trade zone, the island will be granted more autonomy to reform, and speed up the fostering of a law-based, international and convenient business environment as well as a fair, open, unified and efficient market environment, according to the plan issued by the State Council.