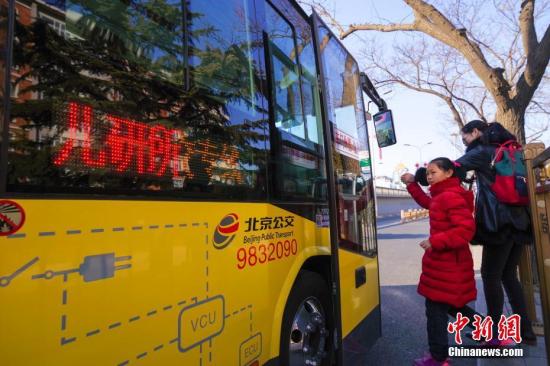 Passengers wait to get on a shuttle bus bounding for Capital Institute of Pediatrics in Beijing. (Photo/China News Service)
(ECNS) - Beijing Public Transport, the main operator of the majority of public buses in the Chinese capital, said it will roll out on-demand bus services available for online booking.
Similar to the carpooling services, BPT will provide customized bus services so long as there are a certain number of passengers.
Commuters can set their route according to their own needs and the bus company will offer quasi-door to door services, allowing passengers to fulfil their personalized travel needs.
Data showed, as of July 22, the company had transported a total of 17.233 million people in such diversified bus routes.
After piloting business shuttle bus services for commuters and rapid routes, BPT's new service will focus on mobility solutions for large residential communities, business districts and transportation hubs. The company also says it will apply the Big Data platform to offer comprehensive transportation services.
Transportation expert Xu Kangming said the government should give more policy support and subsidies to the new service. BPT should also work with taxies in improving the public transportation capacity, such as transporting passengers in larger numbers from airports and railway stations first to designated points in Tongzhou District and Tiantongyuan community, where they could then take a taxi to their destinations.
Xu added the combination of public transport and taxis and the more flexible bus service will satisfy travel demand and help alleviate traffic congestion.