At least one person was injured after the police opened fire during clashes with radical protesters in Sai Wan Ho, Hong Kong Special Administrative Region on Monday.
A video circulating online shows the police firing three rounds at around 7:00 a.m. local time, in response to unrelenting provocation by radical protesters.
Hong Kong police said in a statement that due to the rioters' extensive illegal acts, the officers were forced to respond with dispersal and arrest operations.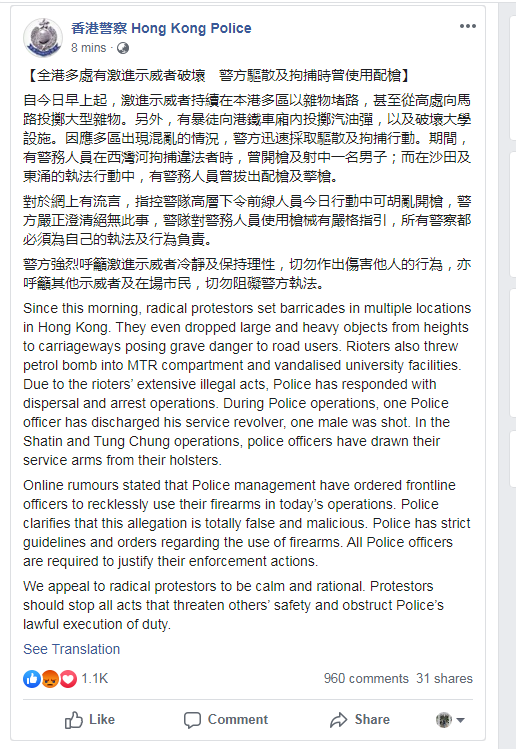 A protester was shot during the clashes, the statement said. Responding to online rumors that police officers had been authorized of shooting at will, the statement reaffirmed that the police has strict guidelines and orders regarding the use of firearms, and all police officers shall be responsible for their enforcement actions.
Masked mobs set barricades and vandalized traffic lights at multiple locations in the city on Monday morning. Operations of at least four metro lines were affected and three metro stations were closed due to the protesters' destructive actions.