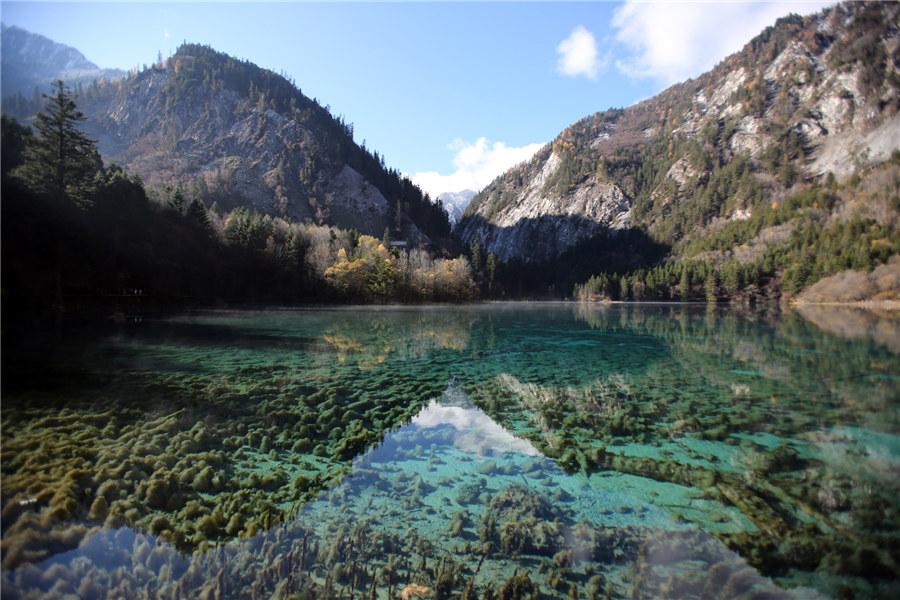 Stunning scenery in Jiuzhaigou National Park, Southwest China's Sichuan Province, on Nov. 7, 2019. (Photo/Xinhua)
The renowned Jiuzhaigou National Park in Southwest China's Sichuan province has reopened after a 7.0-magnitude earthquake two years ago. With mesmerizing landscape, it still holds a magical spell attracting visitors from around the world.
The park opens from 8.30 am to 5 pm daily. Tourists need to buy tickets from designated websites before visiting the area. Tickets cost 169 yuan ($24) per person in peak season and 80 yuan per person in the off-season.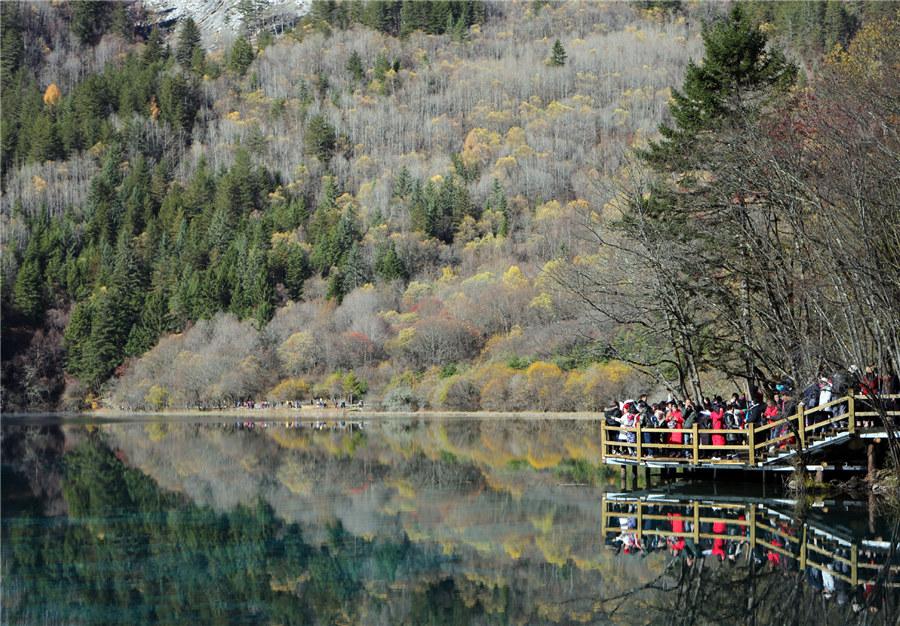 Stunning scenery in Jiuzhaigou National Park, Southwest China's Sichuan Province, on Nov. 7, 2019. (Photo/Xinhua)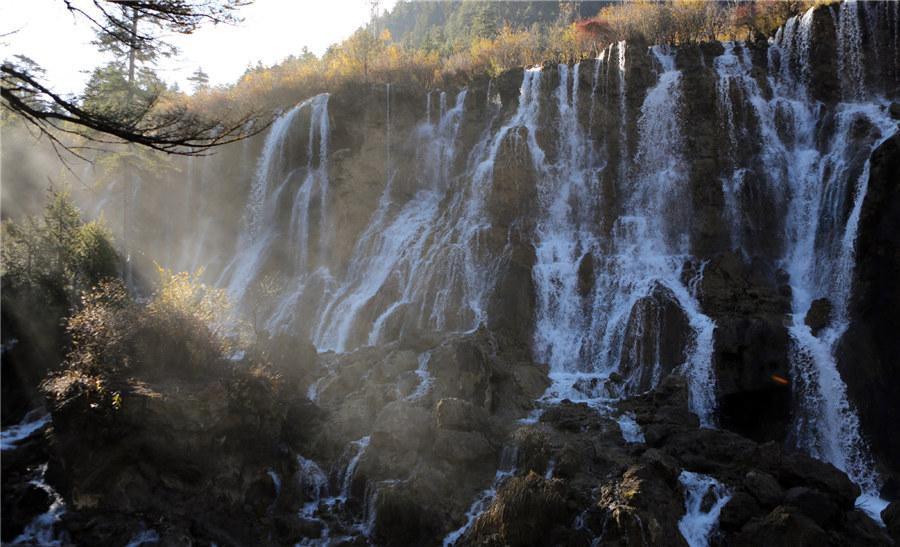 Stunning scenery in Jiuzhaigou National Park, Southwest China's Sichuan Province, on Nov 7, 2019. (Photo/Xinhua)