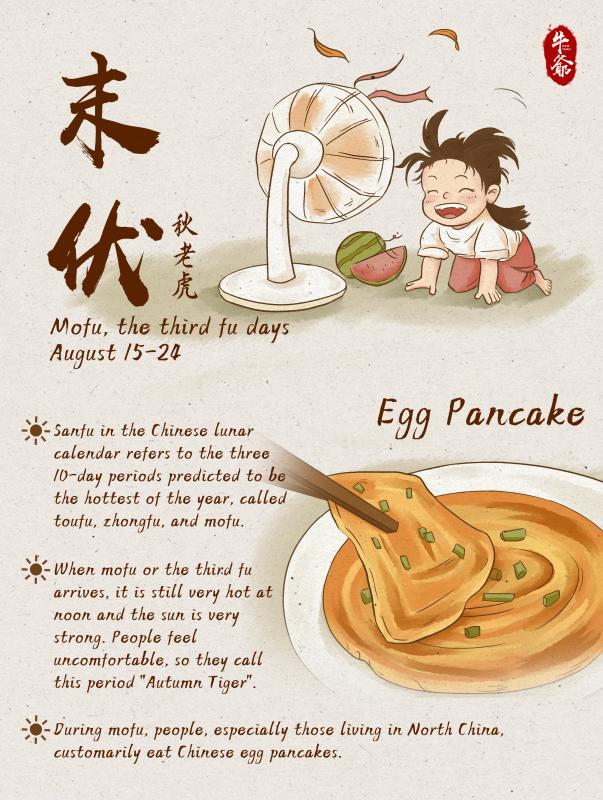 Sanfu in the Chinese lunar calendar refers to the three 10-day periods predicted to be the hottest of the year, called toufu, zhongfu, and mofu.
When mofu or the third fu arrives, it is still very hot at noon and the sun is very strong. People feel uncomfortable, so they call this period "Autumn Tiger".
During Mofu, people, especially those living in North China, customarily eat Chinese egg pancakes.