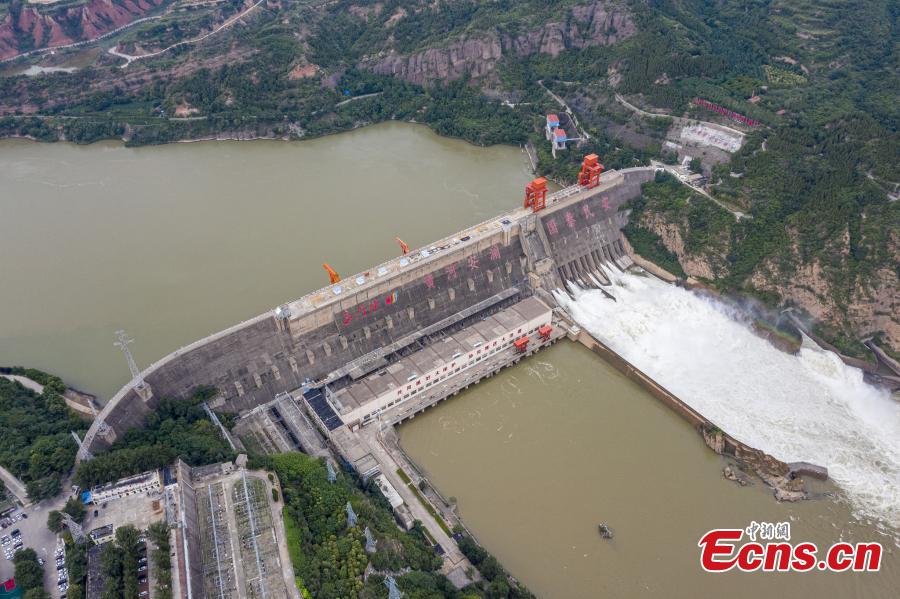 Sanmenxia Dam Sanmenxia Dam has launched regulation of water and sediment flow along Yellow River to assist Xiaolangdi Dam in a similar effort ahead of the upcoming flooding season in Henan Province on July 4, 2021. (Photo/ VCG)
The water flow speed was controlled at 2, 000 cubic meters per second from 9 a.m. to 13:00 and 4, 000 cubic meters per second from 13:00 to 17:00 on Sunday. The water discharge will reach 4, 500 cubic meters per second from 5 p.m. It is expected to discharge a total of 500 million cubic meters of water and about 30 million tons of sand.
The project aims to regulate water and sand levels along the Yellow River and release siltation downstream.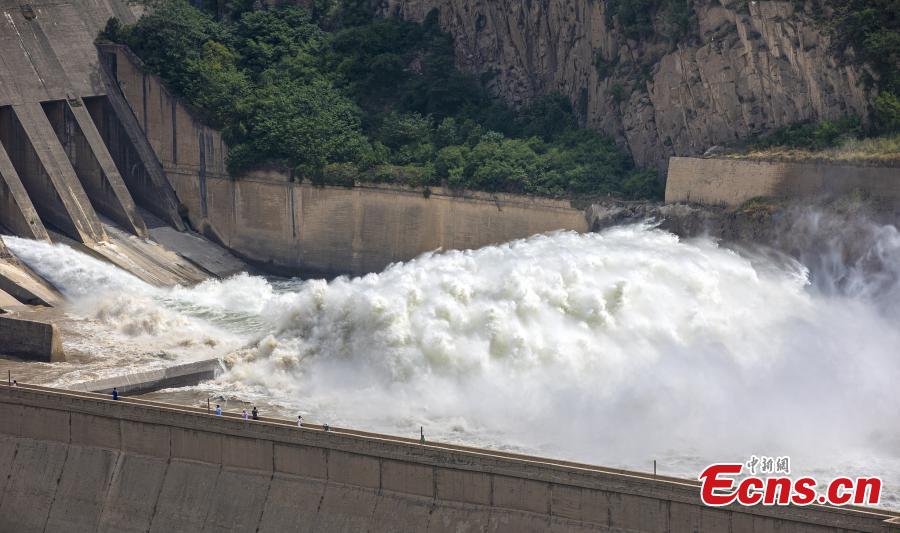 Sanmenxia Dam Sanmenxia Dam has launched regulation of water and sediment flow along Yellow River to assist Xiaolangdi Dam in a similar effort ahead of the upcoming flooding season in Henan Province on July 4, 2021. (Photo/ VCG)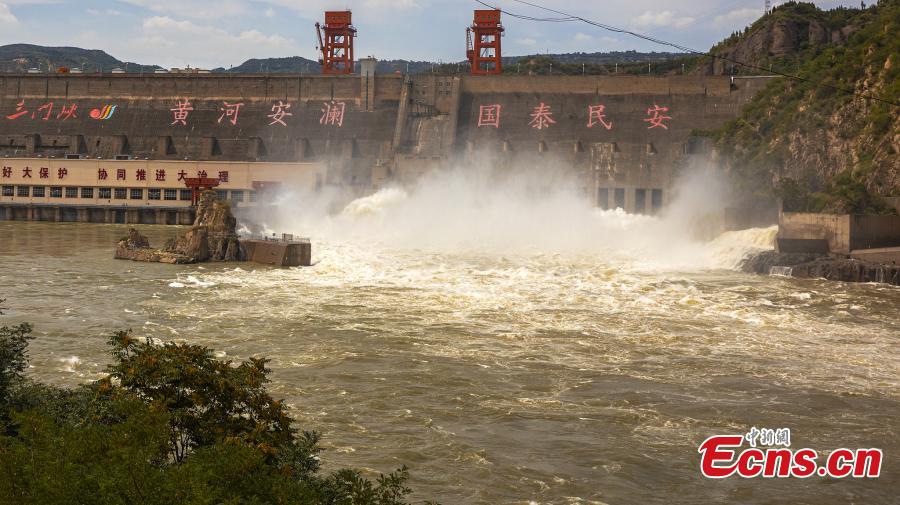 Sanmenxia Dam Sanmenxia Dam has launched regulation of water and sediment flow along Yellow River to assist Xiaolangdi Dam in a similar effort ahead of the upcoming flooding season in Henan Province on July 4, 2021. (Photo/ VCG)