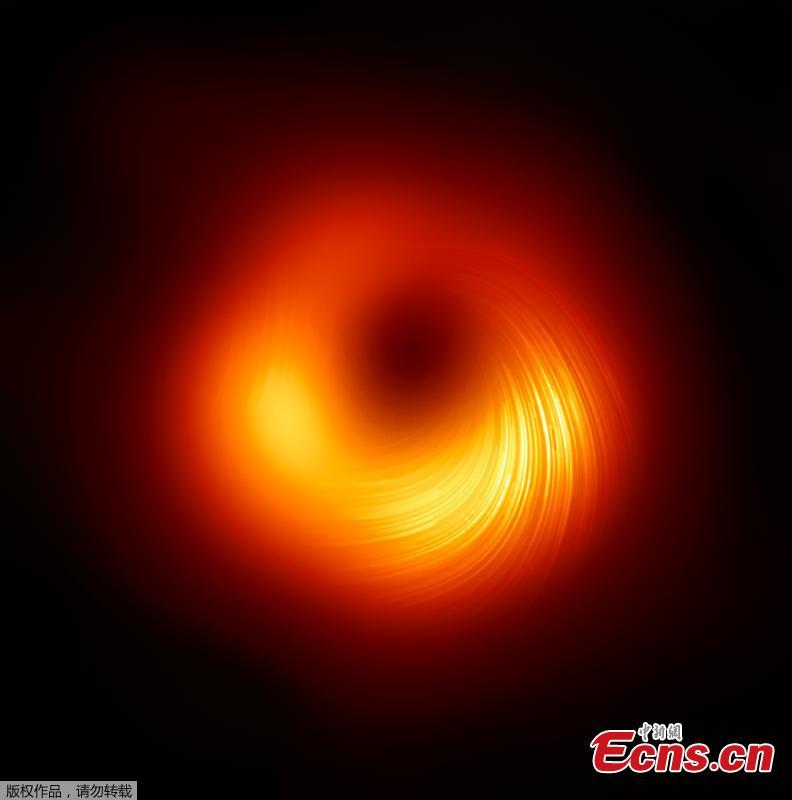 This handout photograph released by The European Southern Observatory on March 24, 2021, shows the polarised view of the black hole in the Messier 87 (M87) galaxy, with lines marking the orientation of polarisation, which is related to the magnetic field around the shadow of the black hole by The Event Horizon Telescope (EHT) collaboration. (Photo/Agencies)
Two years after producing the first-ever image of a black hole, researchers released the updated view of the magnetic fields surrounding it, saying the development brings them one step closer to understanding the M87 galaxy's ability to "launch energetic jets from its core."
The new observations, based on data collected by the EHT in 2017, are key to understanding how a galaxy can project streams of energy thousands of lightyears outward from its core, more than 300 scientists reported Wednesday in a pair of studies.