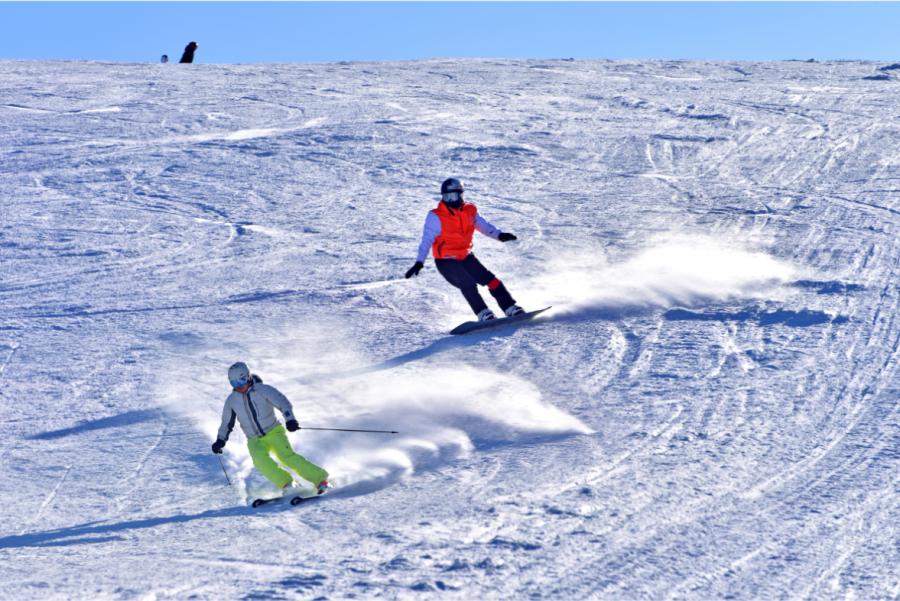 A skier and a snowboarder enjoy themselves on the slope at Jingyuan Yahao International Ski Resort in Jingyuan, Ningxia Hui autonomous region. [Photo provided to China Daily]

A boom in winter sports in Ningxia is being driven by a growth in facilities

Lu Xuezhou was surprised by the low number of tourists at Liupanshan Zhougou Ski Resort in Guyuan, Ningxia Hui autonomous region, when he started work there six years ago. "At that time, tourism in Guyuan was a seasonal phenomenon. Few people were willing to go out during the cold winter and there were few places to go anyway," he said.

Lu, 43, has worked in the tourism industry in Guyuan for two decades. He was general manager of the Liupanshan Long March Scenic Area before being appointed director of the Liupanshan Zhougou venue in 2015, the first ski resort opened to the public in Ningxia. "In the first two years, few people came to our resort because skiing as a sport was not popular at the time," Lu said.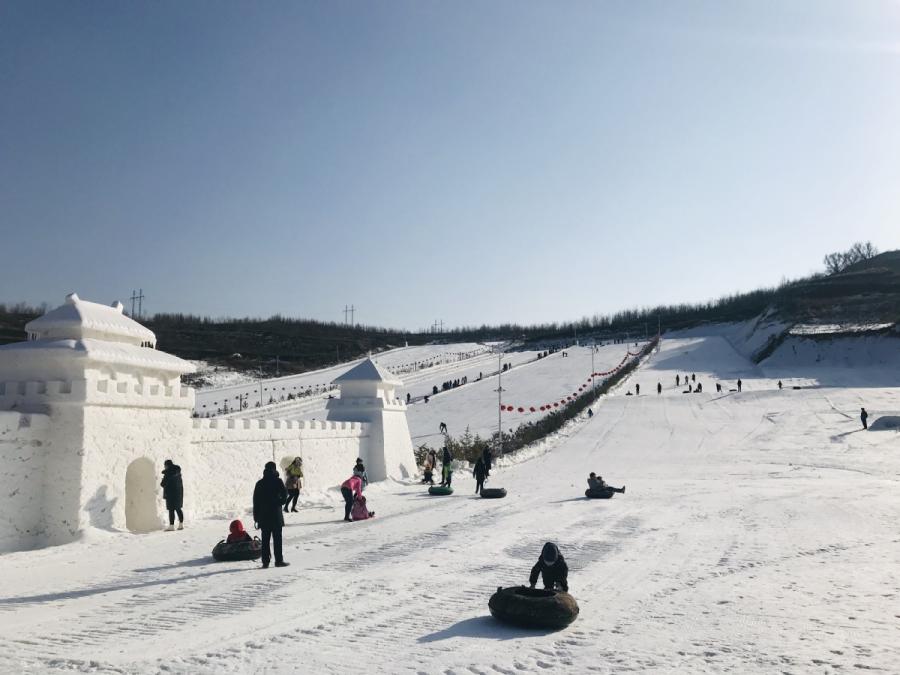 People enjoy snow tubing at Liupanshan Zhougou Ski Resort in Guyuan, Ningxia. [Photo provided to China Daily]

Winter revival

However, the situation has changed dramatically in recent years. Winter sports have gained in popularity with the public as the Beijing 2022 Winter Olympics approaches. Since 2015, the Ningxia government has encouraged winter sports in the region and ski resorts are flourishing.

The number of ski resorts in Ningxia had reached 14 by the end of 2019, according to official data.

Yahao International Ski Resort, which aims to eventually stage high-level ski competitions, opened to the public in December 2019. The resort covers 1.6 million square meters and is the biggest in northwestern China. The specifications and design of the resort's racing trails follow the standards of the International Ski Federation.

While attracting experienced skiers, the resorts in Guyuan are also targeting younger people.

"Teenagers account for 30 percent of the customers at our ski resort, many of them come not only for fun but to seek professional training," Lu said.

In 2018, the Zhougou resort started cooperating with schools and teaching institutions to provide professional training for teens who are eager to try a new sport. The resort is funded by the regional government and trains more than 1,400 teenagers annually.

"Skiing here is more than having fun. Teenagers can develop professional skills through training," Lu said.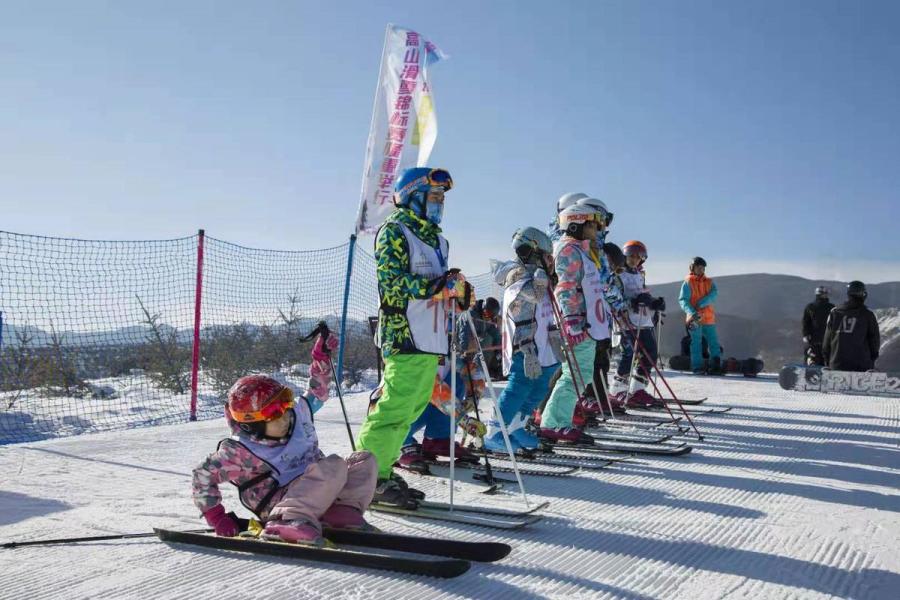 Children participate in a ski training course at the Jingyuan Yahao resort. [Photo provided to China Daily]

Tourism boom

Ningxia had lifted all nine impoverished counties out of absolute poverty by the end of last year, with four of those located in Guyuan.

The construction of ski resorts has led to a tourism boom and created jobs, helping to eradicate poverty in the counties.

Zhougou, once an isolated village, has become a popular tourist spot because of the resorts.

Restaurants and hotels, along with smaller businesses, have received a major boost from the resort customers, Lu said. "Vendors can earn up to 1,000 yuan ($120) per day selling local specialties," he said.

Tian Shiming was born in Tongxin county, Wuzhong, where the Huangguchuan Ski Resort was opened in 2018.

Looking at the hills where he once played as a child, he can scarcely believe the transformation. "This area used to be farmland, and I herded sheep here," Tian said, pointing at a ski run.

Tian left his hometown to look for work, but returned three years later due to the job opportunities created by the ski industry. He now works as a ski safety instructor at the Huangguchuan resort.

Tian believes the rise in the popularity of skiing is an indicator of growing wealth nationwide.

"With rising living standards, people pay more attention to leisure and health now," he said. "Lots of tourists come to our ski resort during the Chinese New Year holiday."

Lu Xuezhou said tourism in winter is much busier due to the activities offered by the resorts. "The number of tourists to our ski resort is increasing annually. Last year, we had about 35,000 visitors," he said. He hopes the flourishing of ski resorts in the region will attract more people to enjoy winter sports.