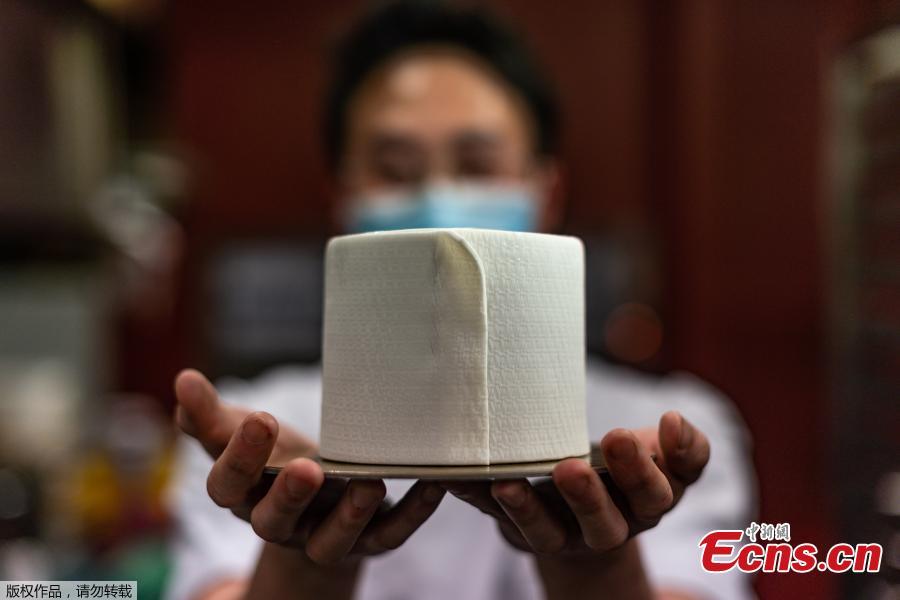 This picture taken on June 4, 2020 shows pastry chef Gabriel Pang Yue Ken holding a cake designed to resemble a roll of toilet paper at the Le Pont Boulangerie cafe in Kuala Lumpur. (Photo/Agencies)

Wrapped in a fondant icing, the cake has a chocolate sponge base and a cream centre.

Three inches (8 cm) in height and costing 25 ringgit ($5.90), about 50 are sold on weekdays, and 80 on weekends.

Panic buying around the world due to the COVID-19 novel coronavirus pandemic in recent months saw supermarket shelves emptied of toilet paper rolls, leading the cafe in Kuala Lumpur to craft their cakes after the tissue sheets.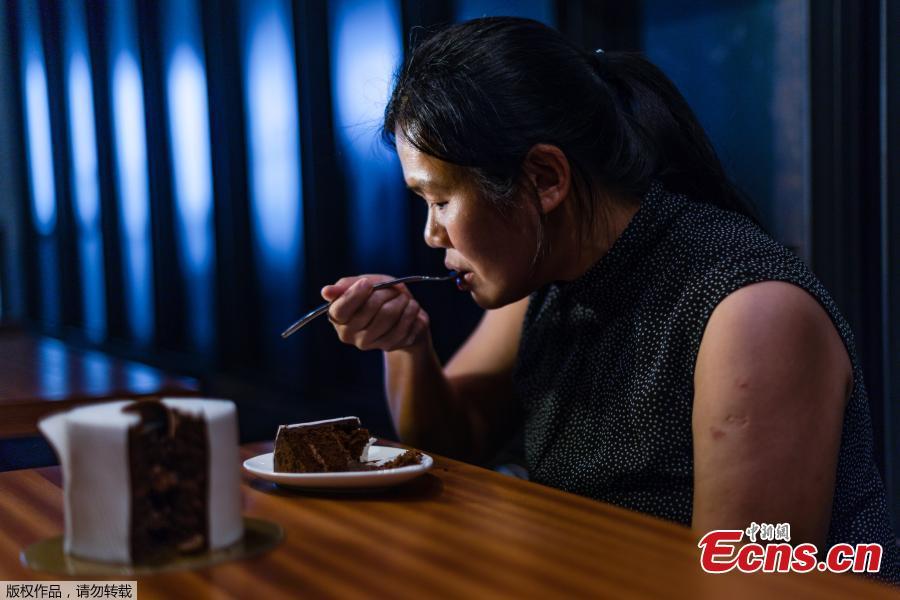 This picture taken on June 4, 2020 shows a customer eating a slice of cake designed to resemble a roll of toilet paper at the Le Pont Boulangerie cafe in Kuala Lumpur. Panic buying around the world due to the COVID-19 novel coronavirus pandemic in recent months saw supermarket shelves emptied of toilet paper rolls, leading the cafe in Kuala Lumpur to craft their cakes after the tissue sheets. (Photo/Agencies)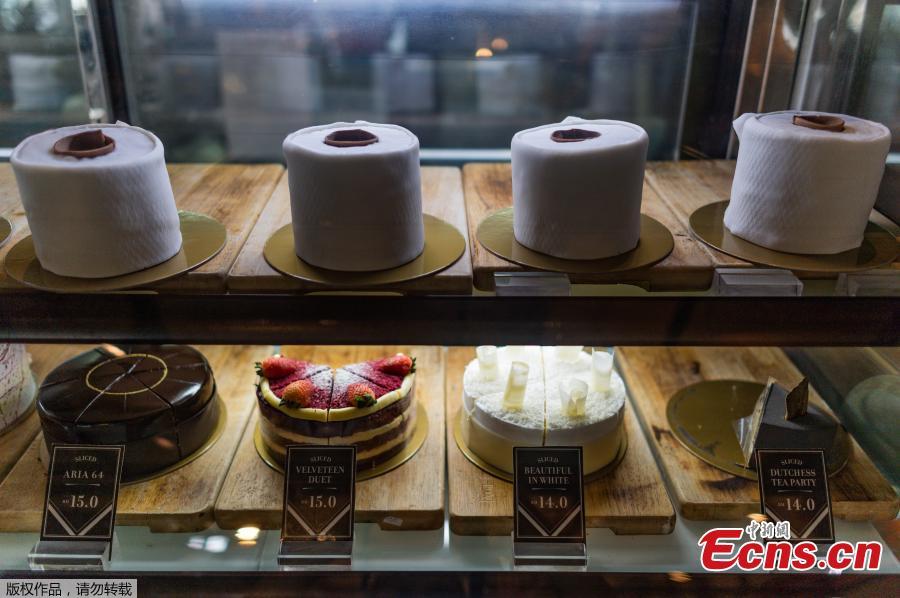 This picture taken on June 4, 2020 shows cakes, designed to resemble rolls of toilet paper, displayed together with other sweet offerings at the Le Pont Boulangerie cafe in Kuala Lumpur. Panic buying around the world due to the COVID-19 novel coronavirus pandemic in recent months saw supermarket shelves emptied of toilet paper rolls, leading the cafe in Kuala Lumpur to craft their cakes after the tissue sheets. (Photo/Agencies)