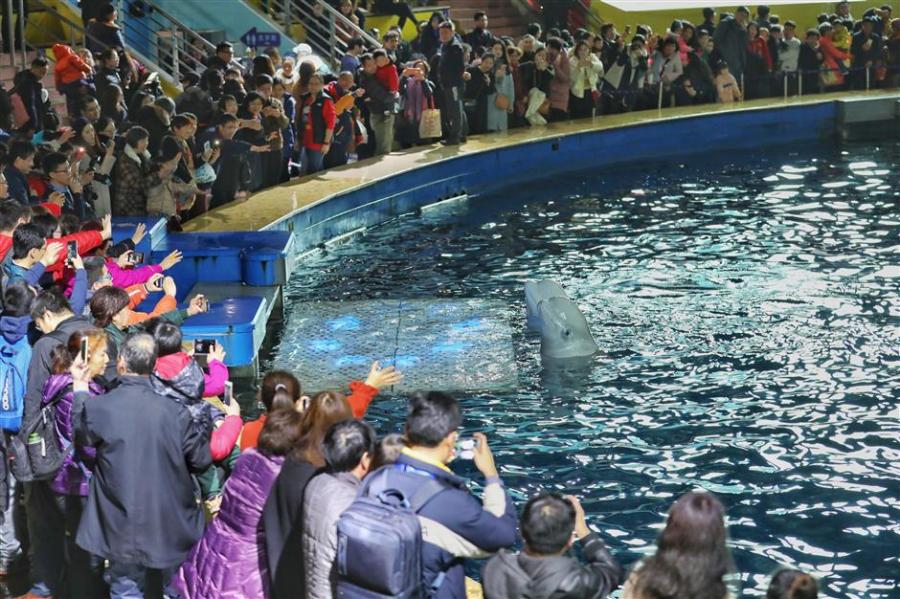 Little White and Little Grey meet audience members in Shanghai for the last time, Feb. 28, 2019. (Photo/Shine.cn)
Two female beluga whales performed for audience members for the last time at Changfeng Ocean World in Putuo District on Thursday, before heading for their new home in Iceland.
Little White and Little Grey, both 12 years old, will hang up their performer hats and head to the Sea Life Trust Beluga Whale Sanctuary, the world's first open water sanctuary, for members of their species.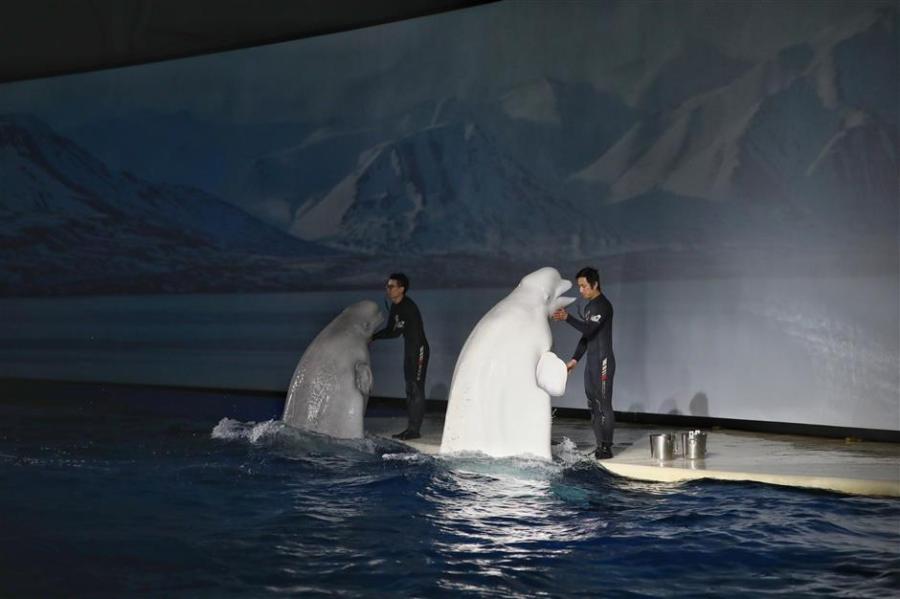 Little White and Little Grey meet audience members in Shanghai for the last time, Feb. 28, 2019. (Photo/Shine.cn)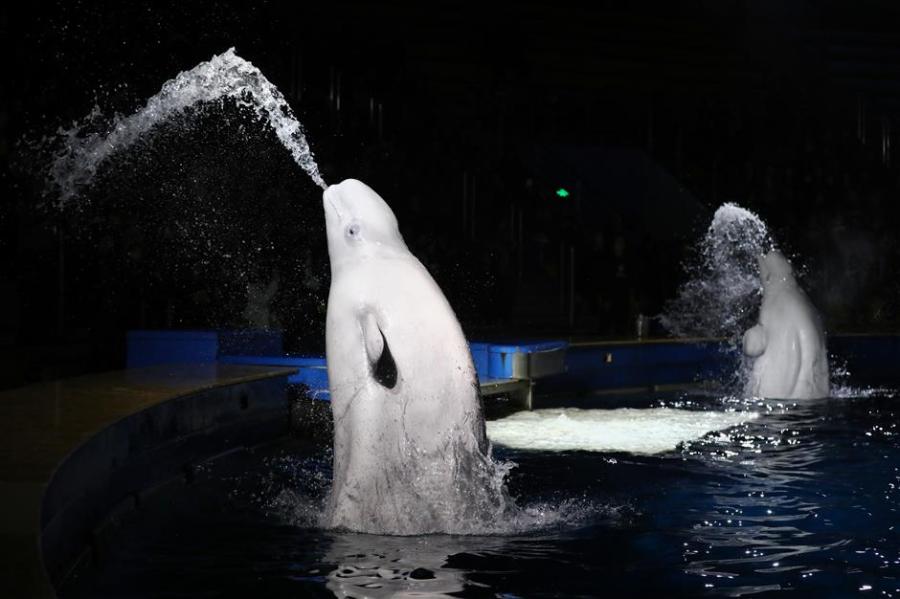 Little White and Little Grey meet audience members in Shanghai for the last time, Feb. 28, 2019. (Photo/Shine.cn)