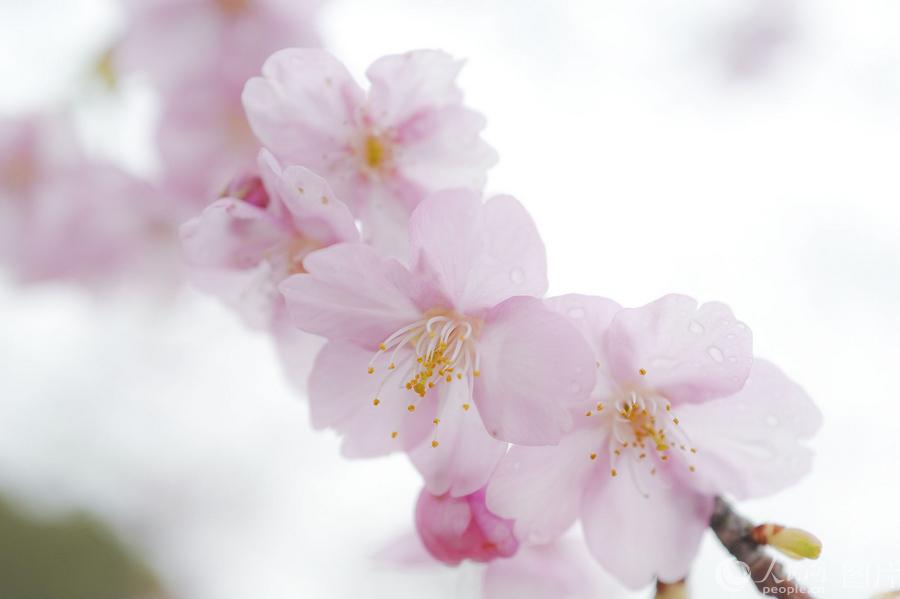 Blooming cherry blossoms at Gucun Park in Shanghai pictured on Feb. 27, 2019. (Photo/people.cn)
It's almost the time of the year when people again get ready to welcome cherry blossoms of spring. The pink flowers have started to bloom in Gucun Park in Shanghai, attracting the first bunch of shutterbugs to snap photos.
Gucun Park features more than 1,200 mu (80 hectares) of cherry trees, covering nearly 90 types, making it a must-visit place for spring outings in Shanghai. The place is also home to the 2019 Shanghai Cherry Blossom Festival, scheduled from March 15 to April 15.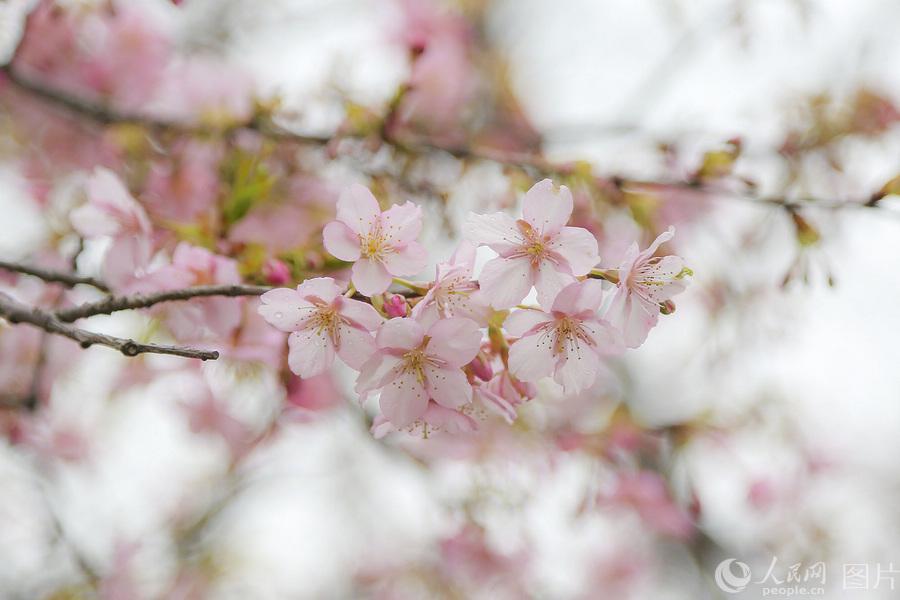 Blooming cherry flowers captured at Gucun Park in Shanghai on Feb. 27, 2019. (Photo/people.cn)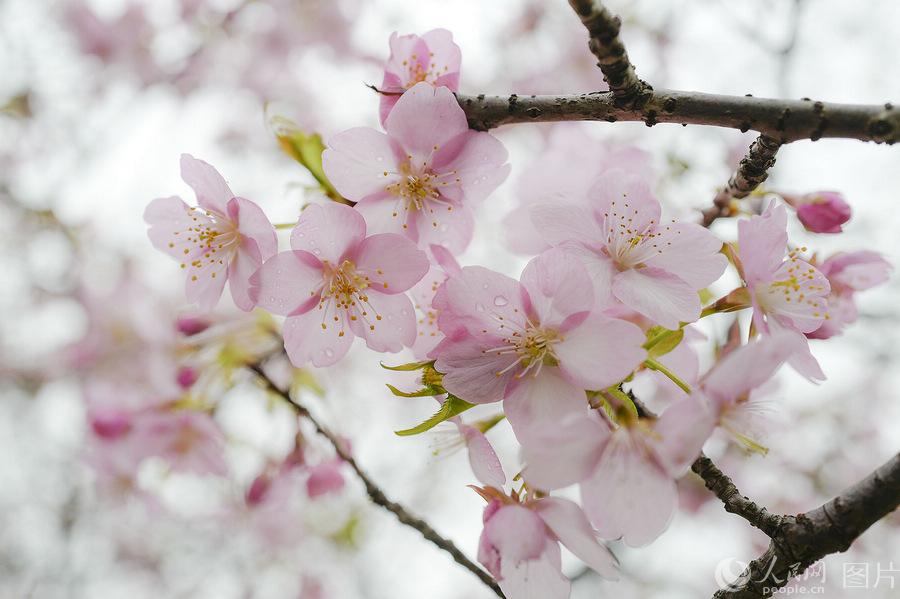 Blooming cherry blossoms at Gucun Park in Shanghai pictured on Feb. 27, 2019. (Photo/people.cn)