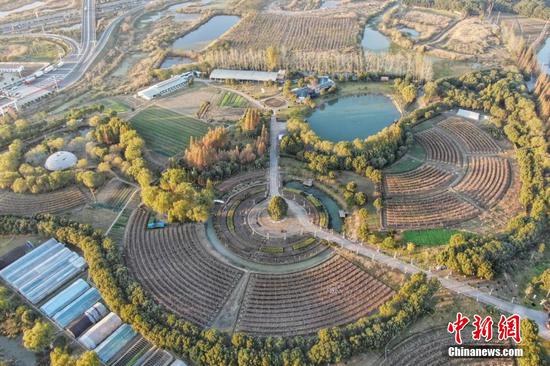 Photo shows the view of Zhouzhuang, Kunshan, Jiangsu Province. (Photo/China News Service)
(ECNS) -- According to data released by the State Council of China, four county-level cities have been included on the list of large cities in China.
Data from the 2020 Population Census by County issued in October showed that China has 105 large cities, including seven megacities, 14 supercities, 14 type I large cities and 70 type II large cities.
Kunshan in Jiangsu Province, Yiwu and Cixi in Zhejiang Province, and Jinjiang in Fujian Province were listed as type-2 large cities.
The four county-level cities were among the top 10 counties in gross domestic product (GDP) in 2021. Kunshan topped the list with 474.8 billion yuan of GDP (about $65.97 billion).
China divided its cities into five categories according to its permanent population.
Cities with a permanent population of over 10 million in urban areas are megacities, and 5-10 million are supercities, while type I large cities with 3-5 million and type II large cities with 1-3 million share the place of large cities.