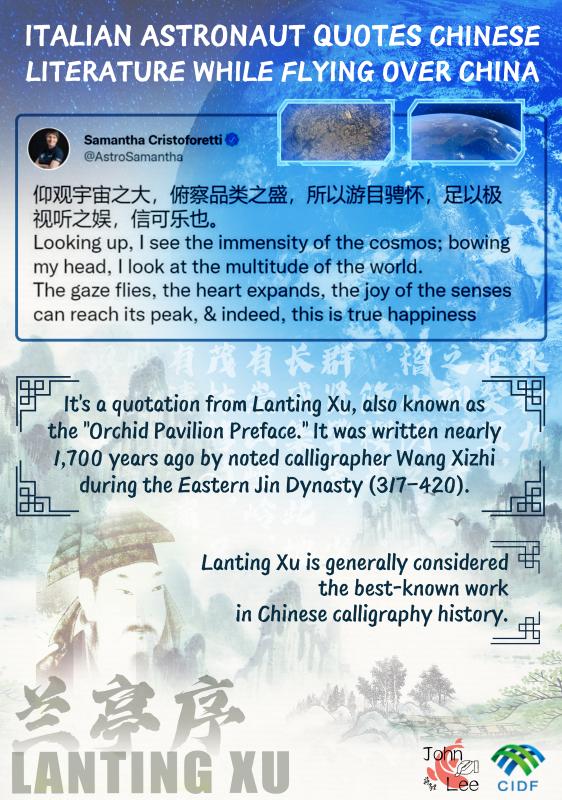 Looking up, I see the immensity of the cosmos; bowing my head, I look at the multitude of the world. The gaze flies, the heart expands, the joy of the senses can reach its peak, and indeed, this is true happiness.
It's a quotation from Lanting Xu, also known as the "Orchid Pavillion Preface." It was written nearly 1,700 years ago by noted calligrapher Wang Xizhi during the Eastern Jin Dynasty (317-420).
Lanting Xu is generally considered the best-known work in Chinese calligraphy history.