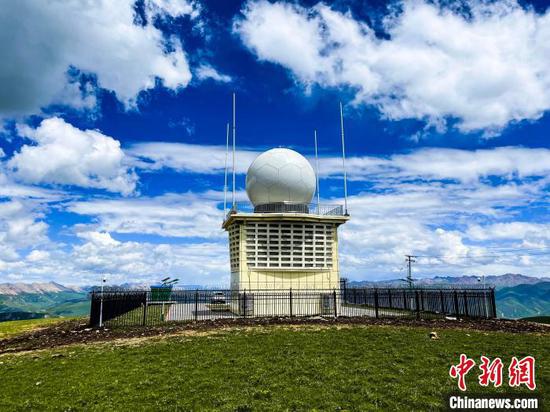 Photo shows a weather radar in Yushu, northwest China's Qinghai Province. (Photo/China News Service)
(ECNS) -- China has finished building the world's largest weather radar monitoring network with 236 new generation S-and C-band radars, according to China Meteorological Administration (CMA) on Wednesday.
China will conduct radar monitoring experiments on four disaster weathers including tornado, thunderstorm, hailstorm, and short-duration heavy rain from 2022 to 2024, said CMA.
In the next three years, China will continue to ameliorate the monitoring and early warning ability of weather radar and carry out the integrated trial of the new generation weather radar business software in the integrated platform of short-term and imminent forecasting and early warning services in provinces, cities and counties, the CMA added.