Special: Battle Against Novel Coronavirus
(ECNS) -- The first inhaled version of COVID-19 vaccine, adenovirus type-5 vector-based COVID-19 vaccine (Ad5-nCoV), will debut on Nov. 11 in Hainan Province, according to news released at a press conference held in Hainan Province on Wednesday.
The vaccine was co-developed by CanSino Biologics (CanSinoBIO) and researchers from the Institute of Military Medicine under the Academy of Military Sciences led by Chen Wei.
The inhaled vaccine can stimulate an immune response in the mucous membranes of a person's respiratory tract via breathing. This makes it less painful and more accessible, experts said, as it avoids regional pain and swelling.
As the first aerosolized inhaled COVID-19 vaccine, Ad5-nCoV has attracted worldwide attention. It was proven safe in Phase-I clinical trials, and the results have been published in The Lancet Infectious Diseases.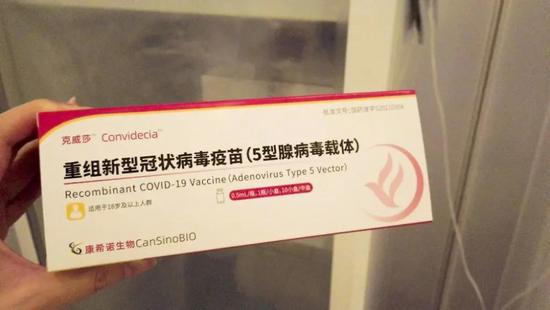 The aerosolized inhaled COVID-19 vaccine. (Photo provided by Tencent)
According to Hou Lihua, a researcher of the Academy of Military Medical Sciences, if used as a booster based on current vaccination procedures, Ad5-nCoV could prove more convenient for vaccination, enhance both cellular and humoral immunity, and cover a larger group.