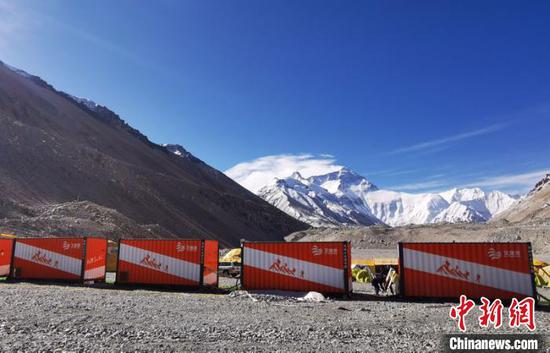 Container-homes on a Mount Qomolangma base camp. (Photo provided to China News Service)
(ECNS) -- At the 5,200-meter-high base camp on Mount Qomolangma, six orange-and-white container-homes sprout from a flat piece of gravel.
The modules were erected for a remeasuring team after China initiated a new measurement of the world's highest peak on April 30.
Each home includes an intelligent sleeping, smart working, showering and drinking area, alongside sewage and water treatment facilities, and a toilet.
The intelligent sleeping area is equipped with a multifunctional cabin, with drinking water extracted from a nearby glacier, all sewage recyclable and reusable.
The toilet can carbonize waste at high frequency, high temperature, and using thermal radiation technology, turning the residue into organic charcoal, which can be directly returned to nature.
Each environment-friendly module can be easily assembled or disassembled.
"They have greatly improved the team's living conditions, the concept of environmental protection consistent with that of mountaineers" said Wang Yongfeng, vice director of the mountaineering administrative center of the General Administration of Sport.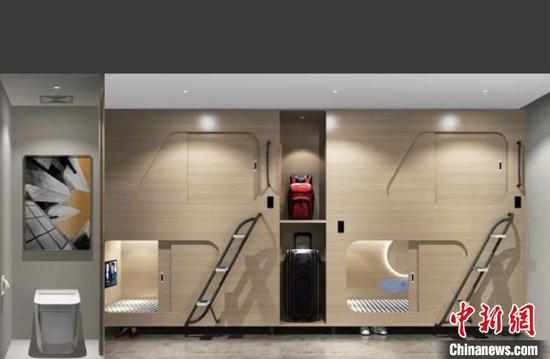 The interior view of a container-home on a Mount Qomolangma base camp. (Photo provided to China News Service)