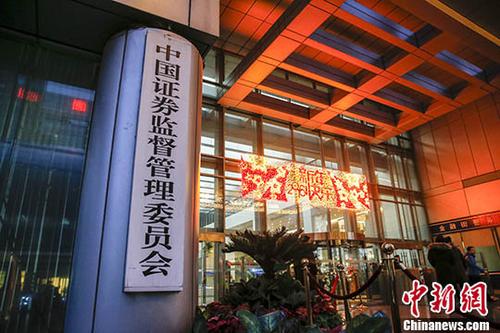 Gateway of the China Securities Regulatory Commission. (File photo/China News Service)
(ECNS) -- China's securities regulator has urged the public to be watchful of illegal stock promotions in disguise as investment education courses.
The China Securities Regulatory Commission (CSRC) said in a statement that people were using phones and the social-media app WeChat to recommend courses in investment, covering topics such as general knowledge of the stock market, market trends, trading secrets and direct trading assistance. Course costs range from hundreds of yuan to tens of thousands of yuan.
The so-called investment education agencies or "teachers" do not have the qualifications required for securities businesses and related professional skills, and most of them are simply deceiving investors using a range of tricks, the statement said.
The CSRC called for the public to seek investment advice from licensed securities firms or consulting agencies, whose information is available on the official website of the commission.
The CSRC also urged the public to report to police or local branches of the CSRC if they found themselves victims of stock touts.