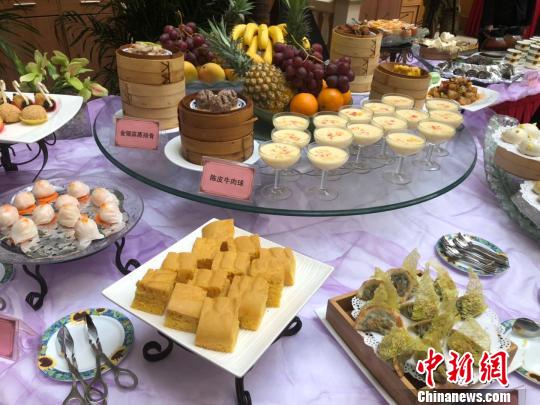 A press conference on Asian Cuisine Festival, part of the Conference on Dialogue of Asian Civilizations, was held in Beijing, May 13, 2019. (Photo/China News Service)
Special: Conference on Dialogue of Asian Civilizations
(ECNS) -- A list of the 24 most iconic food destinations and their signature dishes in Guangzhou has been released as part of the Asian Cuisine Festival, which boasts that visitors can enjoy all the best foods of Asia in one city.
After strict evaluation by a panel of experts, 24 catering enterprises were rated as "Asian food landmarks" and included in a gastronomy map which claims to present the essence of Asian cuisines.
Renowned Chinese director Zhang Jizhong, chosen as cultural ambassador of the festival, said that a year or two, rather than a day or two, was needed to fully enjoy the best of Guangzhou cuisine.
Organizers of the festival also released a 1.2m-long, hand-painted scroll featuring the culinary choices along the Pearl River.
Guangzhou, the southern Chinese city, is known for its rich food offerings and profound culinary culture. Officials from the Guangzhou Municipal Bureau of Commerce said retail sales of the city's catering industry reached 109.124 billion yuan in 2018, with 158,000 enterprises engaged in the industry. Guangzhou boasts many top restaurants, and the city's average per capita expenditure on food constantly ranks first on the Chinese mainland.
The festival is part of the Conference on Dialogue of Asian Civilizations being held in Beijing.