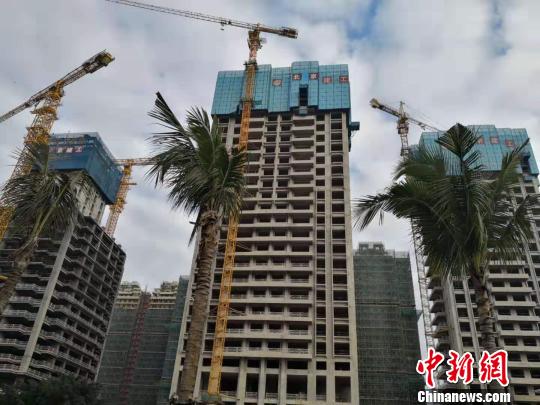 Residential buildings under construction in Haikou, Hainan Province. (File photo)
(ECNS) - China's real estate market is generally stable, said Mao Shengyong, a spokesman for the National Bureau of Statistics, on Thursday.
Commercial housing sales measured by floor area in the first two months of the year dropped by 3.6 percent year-on-year to 141 million square meters.
The decline could be explained by Spring Festival, China's Lunar New Year, as well as the beginning of a new stage of development in the sector, as the government has emphasized a guiding principle of "houses are for living in, not for speculation", Mao said at the press conference.
House buyers are becoming more rational and, with the establishment of a long-term mechanism, the real estate market will maintain stable and healthy development in China, it was added.