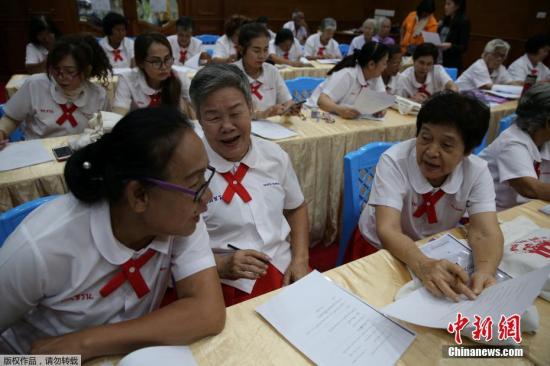 Senior people exchange their ideas at a class in a school for the aged. (File photo/China News Service)
(ECNS) - A research report released by the National Institute for Finance and Development on Monday has highlighted the pressing challenges of an aging society in China.
Li Yang, director of the institute and also a member of Chinese Academy of Social Sciences, said the just-concluded Central Economic Work Conference made it clear that China has been preparing for coping with its aging society by allocating more state-owned capital to social security funds and providing policy support to elderly care sectors.
He said the age dependency ratio -- the proportion of those younger than 15 or older than 64 to the working-age population -- is also on the rise in most countries.
But advances in technology and artificial intelligence make it possible to delay the age of retirement, a trend observed in EU countries and Russia, according to Li.
He added that the world economy will continue to slow in 2019, particularly indicated by the rapid fall in the second half of this year. He said the projection was in line with IMF's latest figures, which forecast a cut for growth in the global economy of 0.2 percentage points from an earlier forecast.
Another big challenge is rising global debt, which climbed to $247 trillion in April, $83 trillion more than at the end of last year, which also poses more risk, said Li.
He added that continuing trade friction between the United States and China is deeper and wider than previously thought and also contributing to pessimism in the global economy.