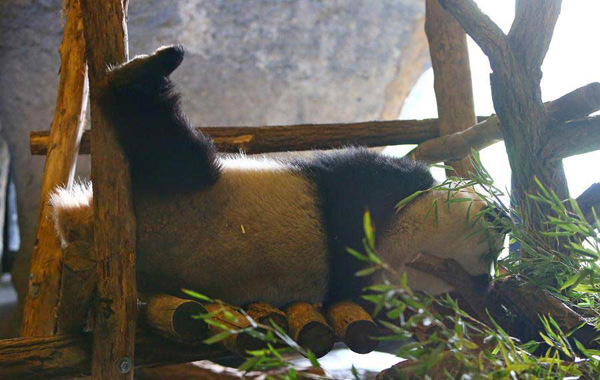 Photo taken on March 27 shows Xing Hui, the male panda, in the Pairi Daizi zoo in Belgium. (Photo/Xinhua)
1984-1994 commercial counselor
In order to protect the endangered species, China halted the program of giving giant pandas for free in 1982 and launched the panda renting project in 1984, in which foreign governments would need to pay for pandas to stay in their country for a short term, turning pandas' roles from being diplomatic envoys to commercial earners.
Between 1984-1988, dozens of cities in North America signed the renting contracts with China. And a three-month show in the US brought millions of dollars in revenue. Distinguishing themselves from the diplomatic stage, pandas once again proved their value in the commercial field.
Frequent events abroad delayed giant panda's breeding and training them for acrobatic shows also drew criticism.