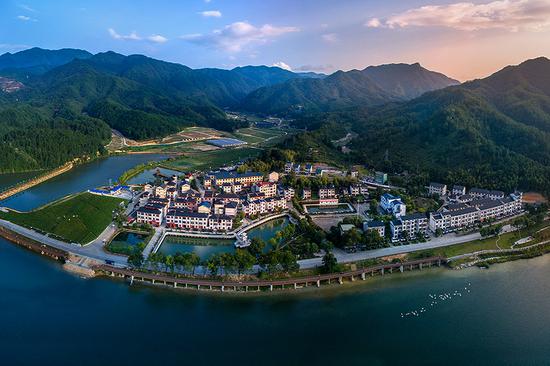 An aerial view of Changkou village in Sanming, Fujian province. (Photo/China Daily)
The forest coverage rate in China has reached about 24 percent, with 231 million hectares of forests. And 265 million hectares of grassland cover about 50 percent of the country's land areas, according to a report released by the National Afforestation Committee on Sunday.
The day marks the 45th National Tree Planting Day.
The report said last year 3.83 million hectares of trees were planted and 3.21 million hectares of degraded grassland were treated.
An additional 63,000 square kilometers of soil erosion control area has been added.
Nearly 100,000 kilometers of highways were greened last year. And the construction of green corridors along rivers and lakes continues.