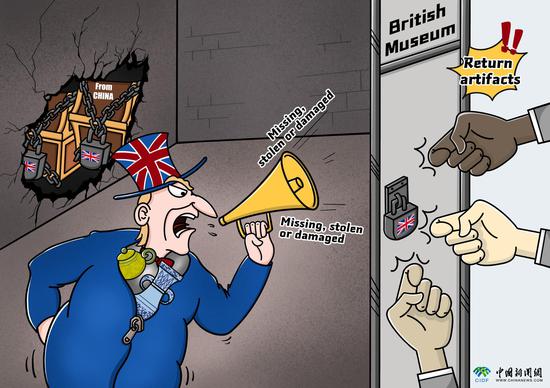 (ECNS)--Recently, the British Museum has been exposed to a scandal involving cultural relics stolen due to poor management, attracting global attention.
The number of artifacts that have disappeared from the British Museum is estimated at 2,000, chairman of trustees George Osborne said, admitting the collection did not have a complete catalogue. The museum, founded in 1753, is one of the largest museums in the world, but a majority of its collection comes from countries other than the United Kingdom. A considerable portion has been acquired through illegitimate channels.
If the British Museum cannot adequately protect these cultural relics, the loss is not just to a specific country or ethnicity but to all of humanity. Calls for the British Museum to return cultural relics to their countries of origin have been ongoing for over a century. The scandal highlights significant flaws in the British Museum's management and security measures, debunking claims that "artifacts are better protected in the British Museum."
Cultural relics are imprints of civilizations, and their best destination is their homeland. The British Museum needs to reassess its responsibilities in the global protection of cultural heritage, consider more ethical and justifiable approaches, actively respond to legitimate claims from the countries of origin, and make a genuine contribution to the protection and exchange of world civilizations.