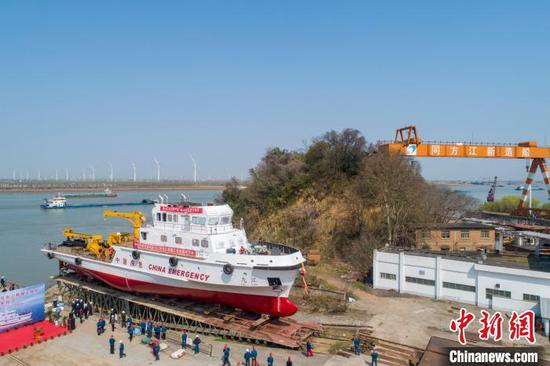 China Emergency Jiujiang (Photo/ China News Service)
(ECNS) -- China's first large-scale water emergency response and rescue vessel, China Emergency Jiujiang, officially embarked on its test voyage Tuesday.
The 47.15-meters, 9.8-meters wide ship is an integrated water emergency response and rescue platform with an advanced information system.
It has a speed of 28 kph, a cruising range of 1,000 kilometers, and a self-sustaining power of 10 days.
After being put into use, the vessel would undertake tasks including flood-relief efforts, dyke reinforcement, slope protection, piping or breach sealing, and towing on Jiujiang River and the waters of east China's Jiangxi Province.