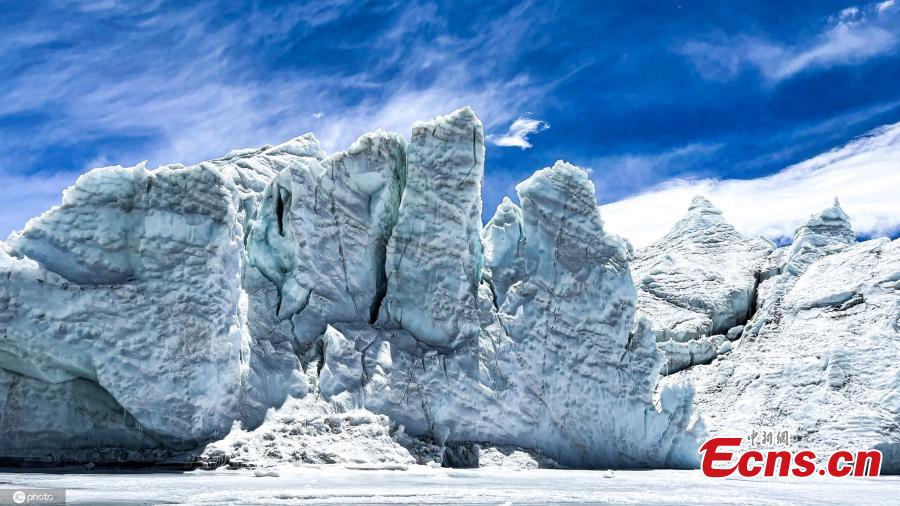 No. 40 glacier, also known as Tsogyal glacier, shines under the sun in Luozha County, Shannan City, southwest Tibet Autonomous Region, May 9, 2022. (Photo/ICphoto)
At an altitude of 5,300 meters, the No.40 glacier was found by explorers in 2016 in the vicinity of Luozha County and got its name because it is adjacent to the No.40 boundary marker of the China-Bhutan border.
The No.40 glacier is said to be the most approachable glacier, which enables people to walk inside without professional equipment. However, tourists have not been allowed to visit since December 5, 2018, due to safety concerns.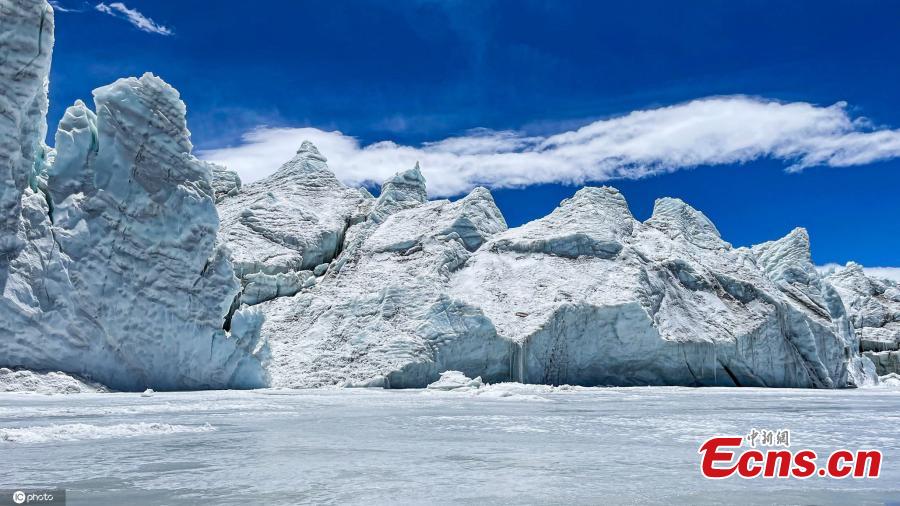 No. 40 glacier, also known as Tsogyal glacier, shines under the sun in Luozha County, Shannan City, southwest Tibet Autonomous Region, May 9, 2022. (Photo/ICphoto)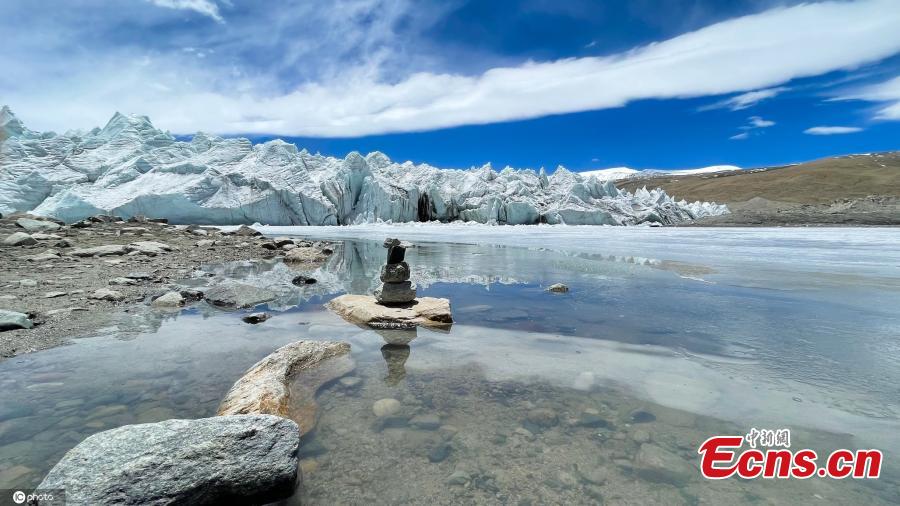 No. 40 glacier, also known as Tsogyal glacier, shines under the sun in Luozha County, Shannan City, southwest Tibet Autonomous Region, May 9, 2022. (Photo/ICphoto)