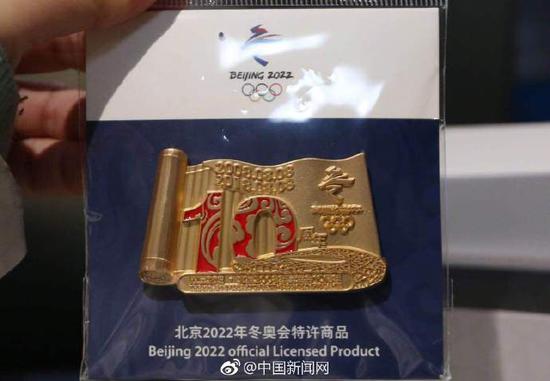 Beijing 2022 Winter Olympics merchandise is available on a Bejing-Shanghai high-speed train, Dec. 27, 2018. (Photo provided to China.com.cn)
(ECNS) - Beijing 2022 Winter Olympics merchandise is now available for purchase on China's high-speed trains following its debut on a fast train from Beijing to Shanghai on Thursday.
Bullet trains under the administration of China Railway's Beijing Bureau have been chosen in the first stage of promotion for the Olympics merchandise. Passengers can buy licensed products on a total of 15 trains departing from Beijing West Railway Station and Beijing South Railway Station.
More than 20 varieties of products including badges, key chains, thermos cups, scarves and postcards are priced between dozens of yuan to 300 yuan ($44).
The bureau's trains mainly link Beijing, Tianjin and Hebei Province with other areas across the country, providing nearly one billion trips a year.
Authorities believe the new sales platform can better promote the Olympics spirit and Beijing as host of the Winter Games. The bureau plans to promote the merchandise on other trains in the future.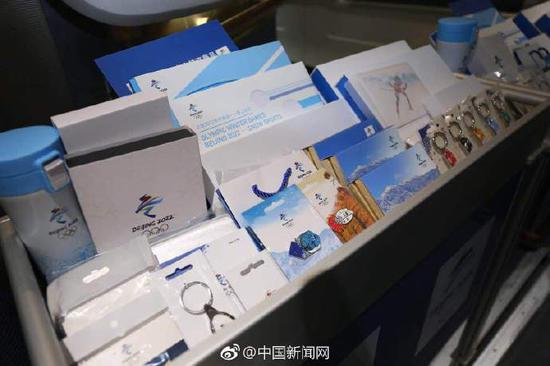 Licensed products of
Beijing 2022 Winter Olympics are available on a Bejing-Shanghai high-speed train, Dec. 27, 2018. (Photo provided to China.com.cn)