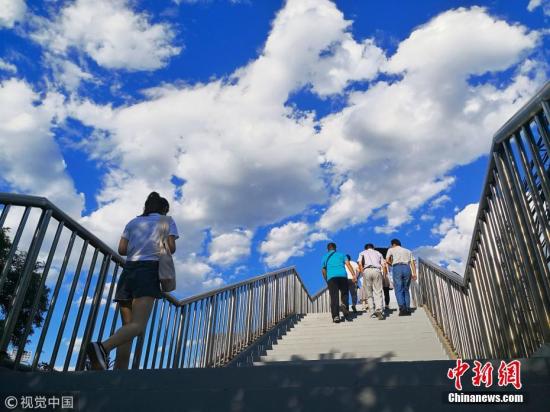 File photo of Beijing in 2018. (VCG)
(ECNS) -- China's total gross domestic product (GDP) grew by 69 percent, while PM2.5 concentrations decreased by 57 percent from 2013 to 2022, according to the head of air quality management at the Ministry of Ecology and Environment.
The number of days with heavy pollution decreased by 92 percent, and sulfur dioxide concentrations reached single-digit levels, said Liu Bingjiang at a press conference on Tuesday.
Emissions of sulfur dioxide and nitrogen oxides across China have been reduced from over 20 million to 3 million tons and 9 million tons, which represents an 85 percent and 60 percent decrease, respectively.
That means while achieving rapid economic growth, China has also significantly improved its air quality, according to the official.
The annual average concentration of PM2.5 in cities nationwide reached 29 micrograms per cubic meter, he added.
Liu noted that in Beijing, the PM2.5 concentration was 89.5 micrograms per cubic meter in 2013, while it was reduced to 30 micrograms per cubic meter in 2022. The number of days with heavy pollution decreased from 58 to three days in the same period.
But he also warned that with the comprehensive resumption of economic and social activities, there will be a certain increase in emissions.
Meteorological forecasts indicate that there may be an El Nino this autumn and winter, which will weaken cold air activity in north China, resulting in higher temperatures and generally unfavorable atmospheric dispersions, he said.