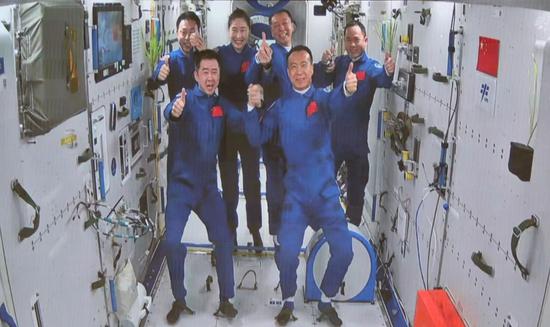 The three astronauts aboard China's Shenzhou XV spaceship meet with another astronaut trio on Nov 30, 2022. (Photo/People's Daily)
(ECNS) -- Shenzhou-14 and Shenzhou-15 taikonauts met at China's first space station Tiangong at 7:33 a.m. on Wednesday, Beijing time, said China Manned Space Agency (CMSA).
The Shenzhou-15 astronauts will conduct an in-orbit rotation with the Shenzhou-14 crew for the first time in China's space history, said CMSA, adding that the two teams will stay together for about five days before the Shenzhou-14 crew head back to Earth.