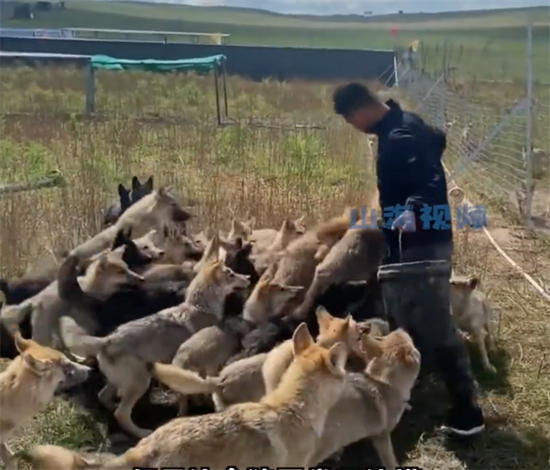 Mr. Wang and a group of wolves. (Screenshot Photo)
(ECNS) -- A man who works for a wildlife rescue station in north China's Inner Mongolia Autonomous Region has saved many wild wolves since 2015.
After breeding, the saved wolves and their cubs have reached 320.
The man surnamed Wang said injured wolves will be sent to the rescue station. Touched by their unity, he began caring for these animals.
Wang spends nearly every day with wolves. "I raised a group of wild wolves and their cubs last time. I think there is a bond between us," he said.
Once injured by a wolf, with his mouth needing over 30 stitches, the animals grew even closer to Wang.
Wang reminds people that his long-term commitment has won him their trust and that people should not follow his example when encountering wolves in the wild.