South Korean Prime Minister Han Duck-soo speaks at a press conference over the Itaewon stampede, Nov. 1, 2022. (Screenshot Photo)
(ECNS) -- South Korean Prime Minister Han Duck-soo met the press on Tuesday over the deadly stampede in Seoul's Itaewon community during Halloween gatherings on Saturday night.
According to the prime minister, the death toll of the stampede has risen to 156 while 151 others were injured. Twenty-six foreign nationals were among the deceased and 15 among the injured.
The prime minister thanked leaders of countries and international organizations who have offered condolences and sympathy through letters and social media.
The South Korean government held an emergency meeting presided over by its President Yoon Suk-yeol at 1:25 has a.m. on Sunday to discuss the accident and response measures, said Han.
The Government established the Central Disaster and Safety Countermeasures Headquarters to handle the aftermath of the accident, the prime minister added.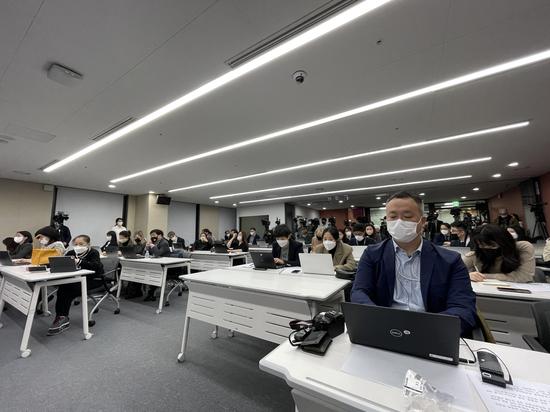 Photo shows a press conference over the deadly stampede in Seoul's Itaewon community is held on Nov. 1, 2022. (Photo/China News Service)