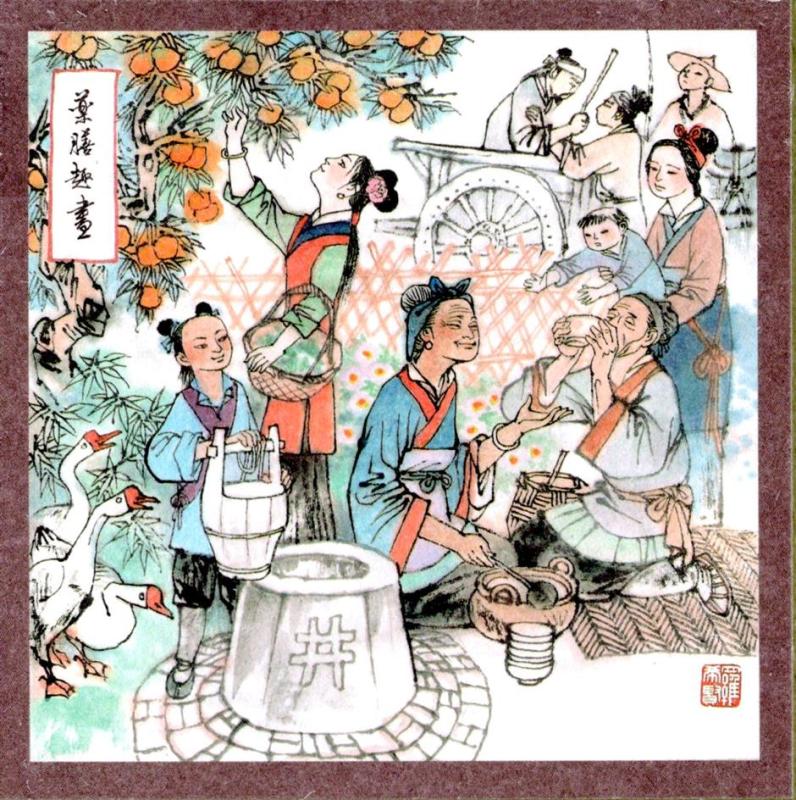 An illustration done by artist Luo Xixian on the cover of one of the three bilingual books on traditional Chinese medicine. Luo is known for his Chinese-style comic strips. (Photo/Shine.cn)
The authors are Chinese medicine masters, academicians of Chinese Academy of Sciences and Chinese Academy of Engineering who are also professionals in TCM. The books are illustrated by Luo Xixian, known for his Chinese-style comic strips.
A global survey on China's image last year found 47 percent considered TCM as the best representative of Chinese elements after Chinese cuisine, which topped with 52 percent.
The three books, priced at 58 yuan (US$9.2) each, cover the history of Chinese medicine, diet and health cultivation as suggested by TCM. The explanation of special terms are helped with pictures.
Fan Huimin, one of the chief editors and a heart physician, told Shanghai Daily that she began to learn TCM after getting good feedback from her patients during therapy.
Another chief editor Yan Shiyun said it was bit of a challenge for people to understand the old philosophical ideas in TCM in the modern scientific world, let alone its application. Yan hopes the books would help TCM enthusiasts from different countries and backgrounds to appreciate the culture and concepts of TCM.
Prev Button
Next Button