Special: Commentary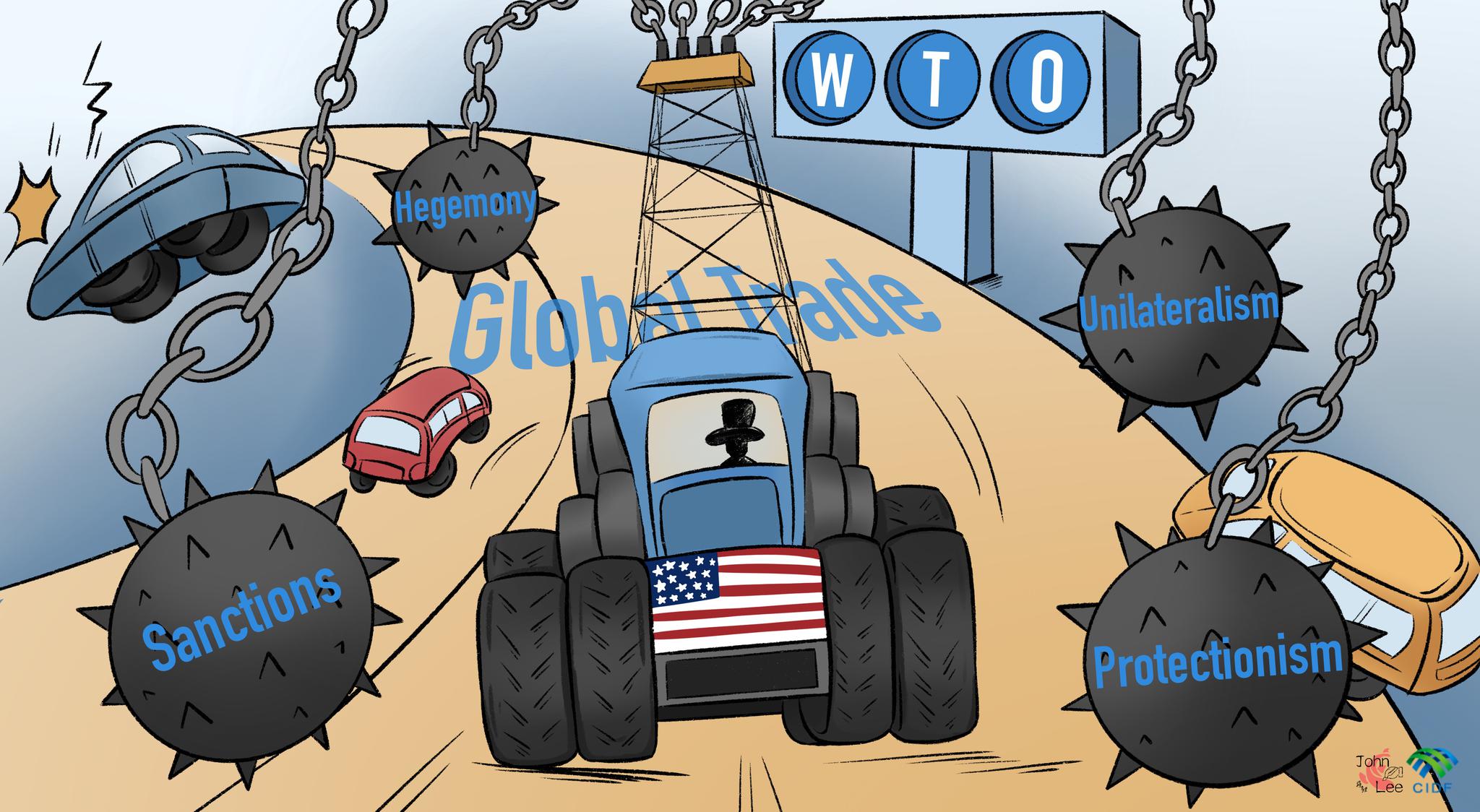 (ECNS)--The World Trade Organization (WTO) ruled on Wednesday that the United States was violating international trading laws by requiring Hong Kong products to be labeled as "Made in China." The U.S. origin marking requirement has violated the country's obligation under the trade body's rules, said a WTO dispute panel, rejecting Washington's argument that its national security interests allowed for such labeling.
Days before, the WTO had ruled that the U.S. tariffs imposed on steel and aluminum products in 2018 on the grounds of national security contravened the organization's regulations.However, Washington reacted sharply in the face of such a logical ruling. This is a standard behavior for US in the WTO. Once the US loses the case, not only will it not accept the result, but it will even accuse the WTO of not being qualified to judge its rights and wrongs, as in the so-called "lose the lawsuit and demolish the court."
The U.S. has become a saboteur of the multilateral trading system, a manipulator applying double standards in industrial policies, a disruptor of global industrial and supply chains and an expert of unilateralism and bullying.