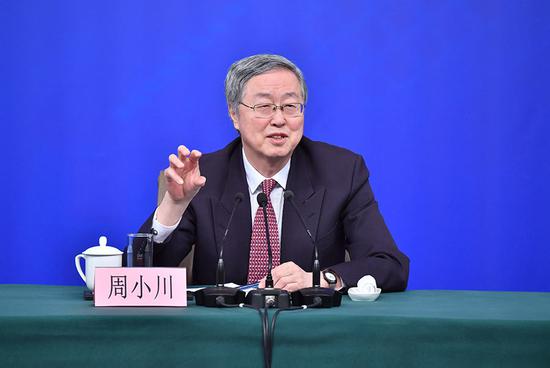 File photo of Zhou Xiaochuan.(Photo/Xinhua)
Zhou Xiaochuan, former governor of the People's Bank of China (PBOC), has won the UK's 2019 Central Banking lifetime achievement award, according to the publication's website.
Zhou, the sixth winner of the award, stands out for his high levels of integrity, intellectual rigor and bold reforms that have served the public interest in China and elsewhere, said a statement of the website.
The Central Banking Awards were established to recognize outstanding performance in individuals and organizations in the central banking community.
Zhou, who stepped down as PBOC governor in March 2018, had served in his position from December 2012-2018, which makes him China's longest serving central bank governor since 1949.
The award recognizes the impact Zhou had on the central bank and the Chinese economy.
"While in office, Zhou demonstrated high levels of integrity in his pursuit of public service. He brought academic rigor to real-world decision-making, acting as a pragmatic policymaker with a strong sense of what was in the public interest," the statement said.