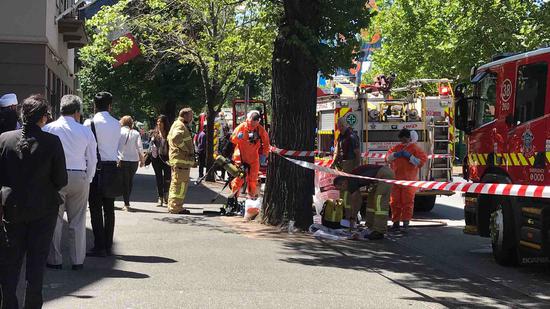 Police in Australia said on Wednesday they were investigating several suspicious packages sent to embassies and consulates in Australian cities of Melbourne and Canberra.
Police did not identify any of the embassies or consulates involved, although an Australian newspaper reported that missions affected included the United Kingdom, New Zealand, India, Japan, Pakistan, South Korea, Germany, Greece, Spain, Seychelles, Switzerland, Croatia, and Egypt.

Screenshot of the Australian Federal Police's tweet.
There were no immediate reports of any harm to staff.
"The packages are being examined by attending emergency services. The circumstances are being investigated," Australian Federal Police tweeted.
Images on social media showed emergency services in protective clothing entering various consulates in Melbourne.
(With inputs from Reuters)