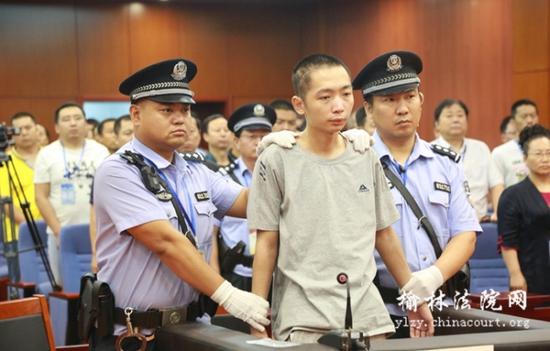 Zhao Zewei stands trial at Yulin Intermediate People's Court in Shaanxi Province on July 10, 2018. [File Photo: ylzy.chinacourt.org]
The man who killed nine students and injured 12 during a knife attack at a school in Shaanxi Province in April has been executed.
Prosecutors said Zhao Zewei randomly stabbed students near his former middle school in Mizhi County on April 27.
The 28-year-old was convicted of intentional homicide and given a death sentence in July.
Zhao did not file an appeal against the sentence.
His execution was approved by the Supreme People's Court and was conducted under the supervision of prosecutors on September 27.