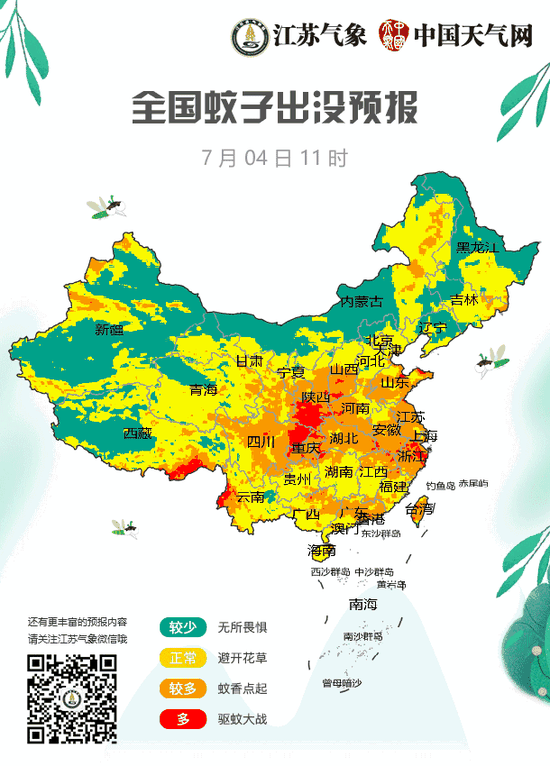 A photo shows the prediction of changing mosquito activities across China from July 4 to 5, 2018. (File Photo/longhoo.net)
A meteorological center in Jiangsu Province has debuted China's first-ever forecast for mosquitos.
The forecast divides mosquito activity into four levels, and predicts the so-called "haunt condition," or how many mosquitos there are, in different regions on the basis of accurate hourly weather data, reports as longhoo.net.
The provincial meteorological center, through a portal belonging to the China Meteorological Administration, allows users to check their local mosquito figures online, in real-time, along with how future meteorological conditions in the following three days will influence mosquito numbers.