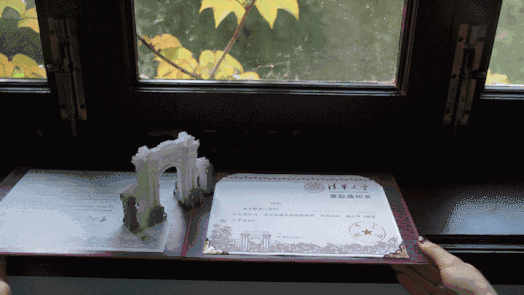 Tsinghua University recently posted their new 2018 acceptance package online, which includes a 3D paper sculpture of the college's "Old Gate". This art work, made by faculty and students at Tsinghua, contains more than 30 components and over a hundred interlocking structures created using laser cutting technology. As the candidate opens the package, the sculpture pops out from the page.
The Old Gate is a three-arch monument with two words inscribed on the lintel: Tsinghua Yuan, written by Natong, a famous scholar from the Qing era. It was built in 1909 and has become a landmark and well-known representation of Tsinghua University. "To include a 3D sculpture of the Old Gate in the acceptance package," said the Tsinghua Admission Office, "is to convey its elegance and solemnity throughout history, and also to carry other meanings in the new era: inspiration and wisdom, youth and the future."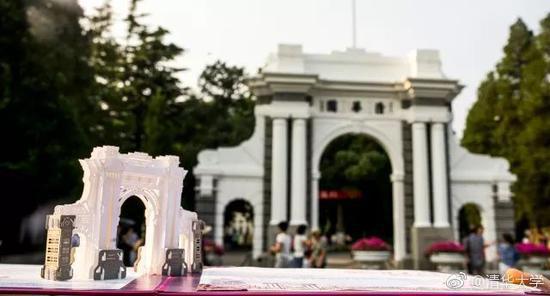 (Photo/Tsinghua University)
The university posted the acceptance letter on their official Weibo account, captioned "When you cross the Old Gate in August, a new world will emerge in front of you, and a brand-new Tsinghua awaits your discovery and creation." The Old Gate, therefore, is no longer just a gate; but a turning point, a milestone, and the beginning of adult life for these new undergraduates.
The post quickly went viral, one netizen commenting "I am losing my mind. I want it." It proved to be another reason for students to strive harder in their exams, to have the chance of receiving such a prestigious acceptance letter.