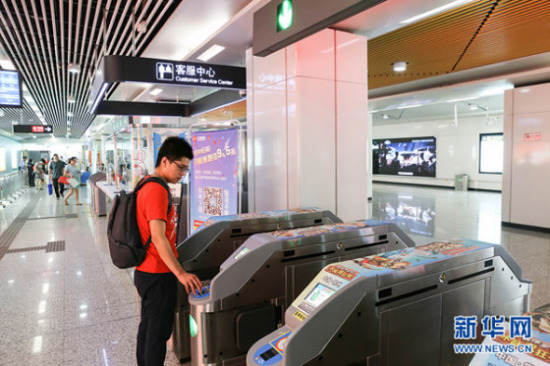 A passenger swipes his smart phone at a subway station in Beijing.
Transportation authorities in Beijing are working on easier ways for passengers to pay for access to the city's subway system, including facial recognition technology, reports Beijing Youth Daily.
The facial recognition technology, which would also strengthen security checks, is likely to be put into test runs this year, according to the report.
This comes on the heels of a QR code payment system across the entire Beijing Subway system.
This now allows riders to scan a QR code through an app.
Scanning a QR code is said to be especially convenient at the stations near the Beijing Train Station, where the passengers sometimes have to queue for 30 minutes to buy a one-way ticket on the vending machines.