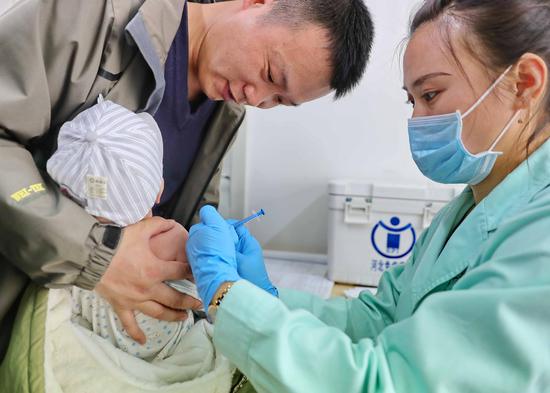 A child receives a vaccine at a community healthcare center in Qinhuangdao City, north China's Hebei Province. (Xinhua/Cao Jianxiong)
China has specified the priorities in medical and healthcare system reform in 2019 in a document released by the General Office of the State Council.
The directive orders firm efforts to carry out the reform for the wellbeing of the people and address problems in healthcare accessibility and affordability.
Among the priority tasks in 2019 are the formulation of 15 documents covering areas of the healthy growth of private hospitals, the list of generic drugs, Internet-based treatment related fees and payment, improvement of the elderly healthcare system, oversight of the medical security fund and others.
The document also specified 21 concrete tasks in terms of making healthcare services more affordable and accessible, requiring strengthened management of hospital operation.