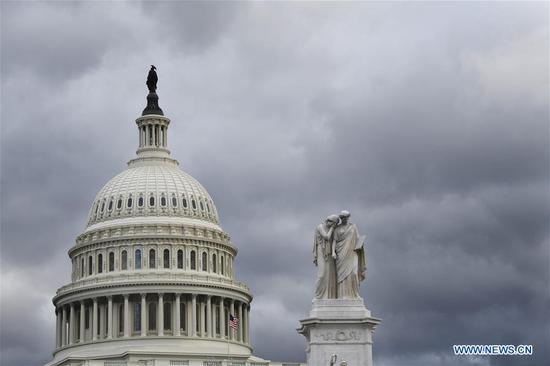 Capitol Hill is seen in Washington D.C., the United States, on Jan. 24, 2019. (Xinhua/Liu Jie)
U.S. House and Senate negotiators said Monday night that they have reached "an agreement in principle" in a bid to avoid another government shutdown.
"We've had a good evening. We've reached an agreement in principle," Republican Senator Richard Shelby told reporters.
Democratic Representative Nita Lowey said she hopes for legislation to be released on Wednesday.