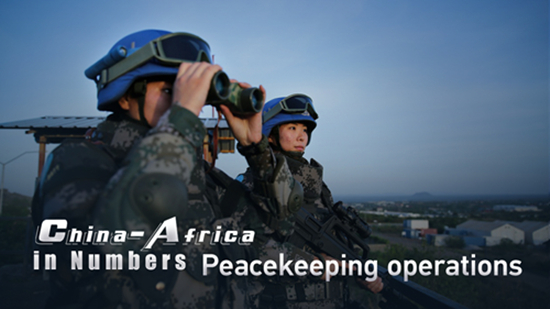 Special: Forum on China Africa Cooperation 2018
Security is an important chapter of the China-Africa story, with peacekeepers from China and African nations often deployed side by side.
Missions are diverse, from crisis management to guarding schoolchildren taking exams in South Sudan.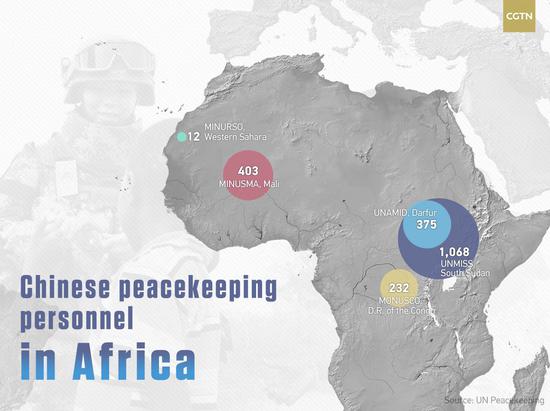 China's contribution to UN Peacekeeping operations in Africa (as at June 30, 2018)
The children came from camps for families displaced by war.
Chinese peacekeeper Zhang Qun quietly walked past a classroom of students as they sat college entrance exams in Juba city; his mission was to protect them.
Everything seemed peaceful. Only the broken windows and bullet holes on the nearby buildings testified to lurking danger.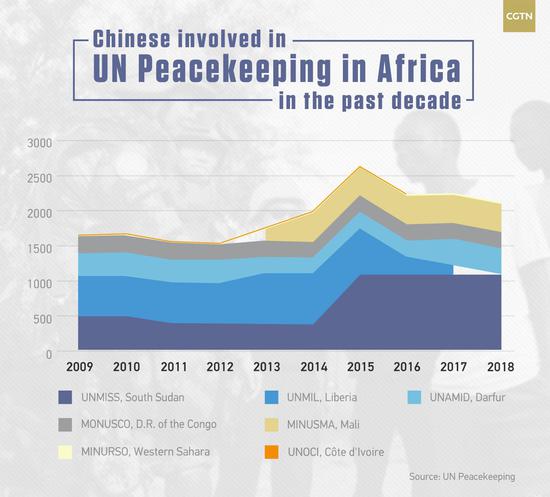 As temperatures shot up to 41 degrees Celsius in the afternoon, Zhang, wearing a bulky bullet-proof vest, was grateful to receive a bottle of ice water from a colleague.
As a member of the sixth team of peacekeeping police China sent to South Sudan, Zhang represents a new profession that is promoting the Chinese image abroad, following traders, engineers and agricultural specialists.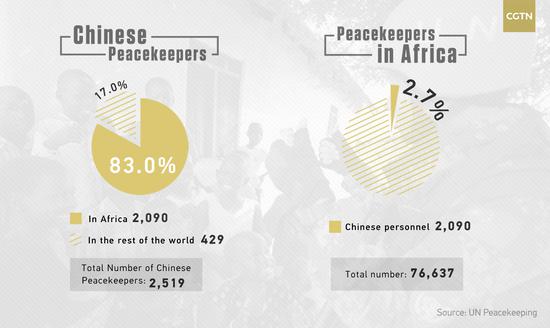 Chinese President Xi Jinping pledged at the UN Peacekeeping Summit in 2015 that China would take the lead in setting up a permanent peacekeeping police squad, build a peacekeeping standby force of 8,000 troops, and provide free military aid of 100 million dollars to the African Union, as Africa has the biggest peacekeeping needs.
China is the second-largest contributor to the UN peacekeeping budget and the 11th largest provider of UN peacekeepers.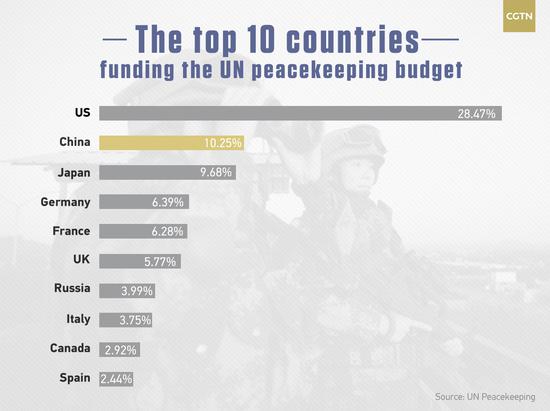 UN peacekeeping missions are funded by assessment. That means every UN member state is required to pay a percentage of the total UN peacekeeping budget roughly proportional to its gross domestic product (GDP). Member states can voluntarily contribute more funding or equipment and supplies if they wish.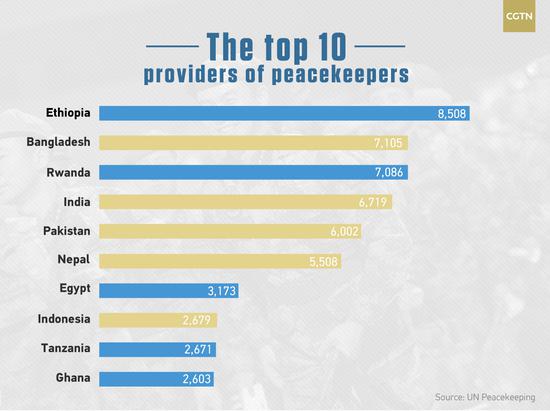 African countries are among the top providers of UN peacekeepers as many peacekeeping missions are located on the continent.
So too are South Asian nations. Bangladesh, India, Pakistan and Nepal are all in the top six. Almost all of their peacekeepers are deployed in Africa.