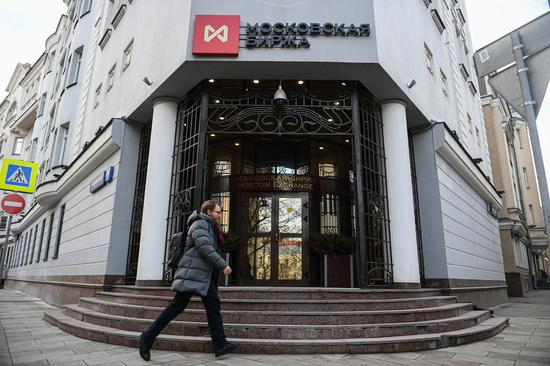 File photo shows the Moscow Exchange in Moscow, Russia, Feb. 24, 2022. (Xinhua/Evgeny Sinitsyn)
The Moscow Exchange suspended trading in Japanese yen on Monday.
The decision was announced in a statement published in late July. "The yen will not be accepted as collateral for transactions on the markets of the Moscow Exchange," the statement said.
The exchange said that "potential risks and difficulties" associated with making settlements caused the suspension of the currency.