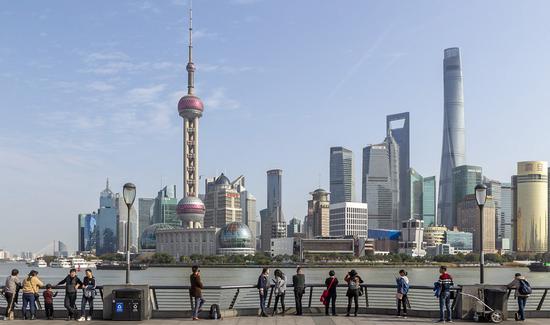 Tourists admire the skyline view of Lujiazui area at the Bund in Shanghai, east China, Jan. 6, 2020. (Xinhua/Wang Xiang)
Chinese Premier Li Keqiang on Monday stressed arrangements of the new fiscal funds to ensure that the funds would directly benefit businesses and people, so as to consolidate the foundation of the country's restorative growth.
Li made the remarks while presiding over an executive meeting of the State Council.
Li also urged efforts to strengthen the implementation of financial policies designed to support the real economy to help market entities relieve their strains and seek further development.