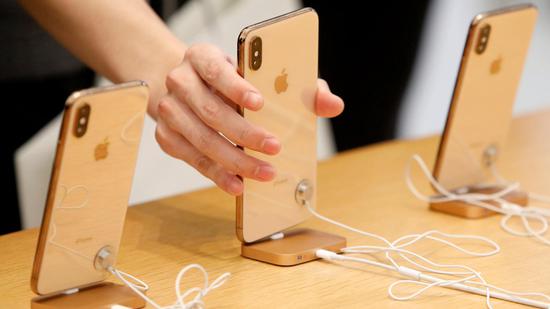 China's two e-commerce platforms JD.com and Suning on Friday announced price cuts on certain iPhone models, a week after Apple reported disappointing sales in China.
Suning said the price adjustments affected several iPhone models, including the iPhone XR 128GB, which saw 1,200 yuan (178 U.S. dollars) chopped off its price.
The price of the model went down from 6,999 yuan to 6,199 yuan and after using a 400-yuan coupon, a customer only pays 5,799 yuan, the platform's website shows.
JD.com also announced drops of 600 yuan and 800 yuan, respectively, for iPhone 8 and iPhone 8Plus, which are now priced at 3,999 yuan and 4,799 yuan.
It is not immediately known whether it is a seasonal discount or the start of a long-term price downturn.
Last week, Apple slashed its Q1 revenue forecast to 84 billion dollars, about 9 percent lower than the market's expected target of about 91.3 billion dollars.
"Most of our revenue shortfall to our guidance, and over 100 percent of our year-over-year worldwide revenue decline, occurred in Greater China across iPhone, Mac and iPad," Apple CEO Tim Cook said in a letter to investors.
Industry observers have attributed Apple's falling China sales to its problematic pricing policy and fiercer competitions from China's local brands such as Huawei and Xiaomi.