(ECNS)-- The Youth Global Commutation Forum theming "Global Communication, Youth Empowerment" was successfully held at Tsinghua University in Beijing on March 31, 2023. Experts and scholars from government departments, colleges and universities, and organizations shared their experiences on how to improve global communication and engage in discussions on how to better promote global communication among "Generation Z" (Gen Z) members around the world.
Attendees of the Youth Global Commutation Forum at Tsinghua University. (Photo provided by Tsinghua University)
Zeng Qingkai, Editor-in-chief of China Daily 21st Century English Education Media mentioned that Gen Z makes up 80 percent of global users on the Internet. The enormous online presence makes Gen Z significant in bridging communication gaps among different countries and cultures. Compared to the previous generations, Gen Z is also more open-minded and inclusive, making them easier audiences of different ideas and stories.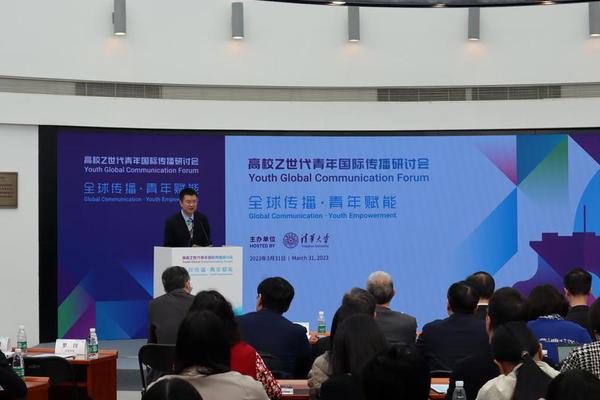 Zeng Qingkai, Editor-in-chief of China Daily 21st Century English Education Media. (Photo: China News Service/Chen Tianhao)
During the Forum, five Gen Z leaders respectively from Russia, Belarus, India, the United States, and China shared their understandings of promoting global communication and global communication. They also give their ideas on better telling the China story to the world. Belarus student Ekaterina Kaligaeva from Peking University shared her own experience, saying "If you want to know about China, first come here in person. Go to the remote areas, and you will know that development isn't for one, but for everyone."
In the end, Prof. Shi Anbin of Tsinghua University shared his understanding of four digital platforms, noting that these platforms have become key changes in transcultural communication with global Gen Z.
Telling a good China story and showing an authentic and comprehensive China have been important tasks to strengthen China's global communication. Nowadays, the discourse and practice of global communication are being focused on a younger generation, as members of Gen Z have a broader international perspective and have become a new force in international communication and public diplomacy. The Forum proposed approaches to implement further communication work for Gen Z and stressed the importance of it. To better engage with the world and other countries, China needs to focus on Gen Z.