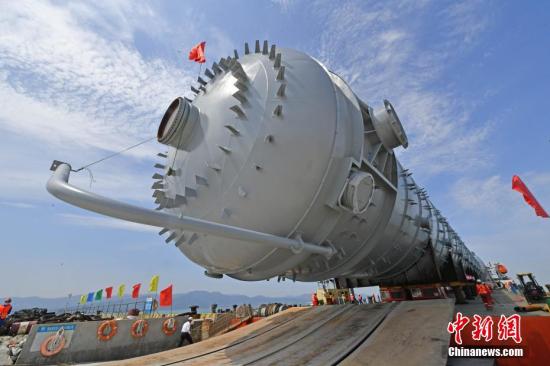 (Photo/China News Service)
(ECNS) -- The added value of China's manufacturing sector accounted for nearly 30 percent of the global total in 2022, ranking first in the world for 13 consecutive years, according to data released by the Ministry of Industry and Information Technology.
Latest data from the National Bureau of Statistics shows that the added value of China's manufacturing industry grew 2.1 percent year-on-year in the January and February period, of which, the manufacturing of chemical raw materials and chemical products grew by 7.8 percent; the manufacturing of railways, ships, aerospace and other transportation equipment by 9.7 percent; and the manufacturing of electrical machinery and equipment by 13.9 percent.
The value added of traditional industries such as chemical, non-metallic mineral and metal products accounted for 28.8 percent of the total manufacturing industry in 2020, up from 23.5 percent in 2010.
The value added of communications equipment, computers and other electronic devices, which represent emerging industries, rose from 6.5 percent in 2010 to 7.6 percent in 2021.
"The increasing competitiveness of traditional industries and the rapid rise of emerging industries together support the continuous expansion of China's manufacturing scale and maintain its position as the world's largest manufacturer," according to Guan Bing, director of the Institution of Industry Economy, China Center for Information Industry Development.