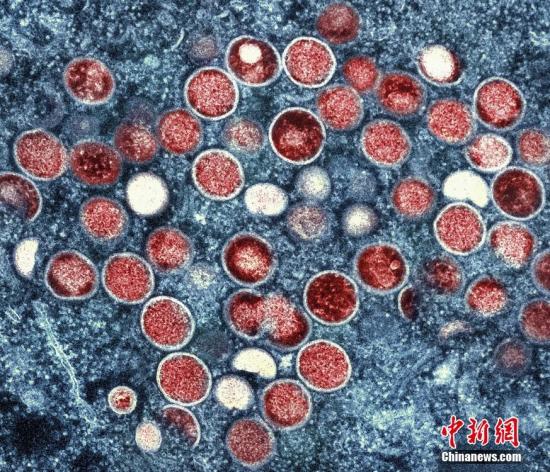 The monkeypox cells that were found in a U.S. lab. (Photo/Agencies)
(ECNS) -- The World Health Organization announced Monday that it renamed monkeypox as mpox, citing concerns the original name could be construed as discriminatory and racist.
"Following a series of consultations with global experts, WHO will begin using a new preferred term 'mpox' as a synonym for monkeypox," it says on its official website. "Both names will be used simultaneously for one year while 'monkeypox' is phased out."
WHO said a number of individuals and countries raised concerns and asked the organization "to propose a way forward to change the name" because of "racist and stigmatizing language online" about the disease.
Human monkeypox was given its name in 1970 before the publication of WHO best practices in naming diseases in 2015.
But monkeypox probably didn't start in monkeys – its origin is still unknown – and the virus can be found in several other kinds of animals, according to experts.