(ECNS) -- New analysis of the landing site of Zhurong, China's first rover on Mars, proves that there are more features concerning Mars, according to an article written by Ding Liang, a professor at Harbin Institute of Technology along with his colleagues.
The article, released by Nature Geoscience on Tuesday, shows evidence based on analysis of measurement results in the vicinity of Zhurong's landing site collected during the first 60 sols, also known as Mars days (61.6 days on Earth).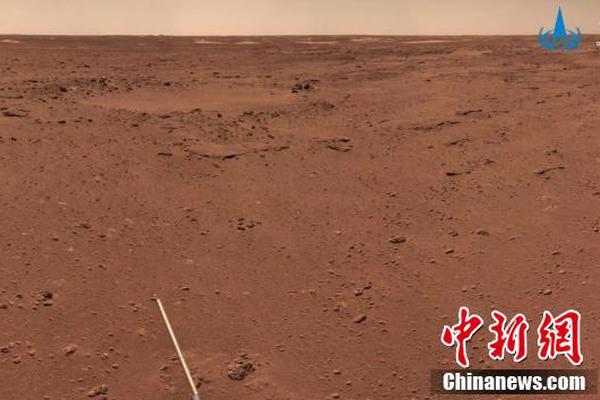 Image sent back from Zhurong, China's first Mars Rover. (Photo from China National Space Administration)
Zhurong landed on Utopia Planitia, the largest plain on Mars, on May 15, 2021, in hopes of finding evidence of an "ancient ocean" in the northern part of Mars.
During the first 60 sols, Zhurong has traveled 450.9 meters southward, identifying that the surface soil around the landing site has higher load-bearing capacity and stronger cohesion, as well as landforms including ridges, ripples, and eroded craters consistent with wind erosion.
Such preliminary findings are proof that Zhurong's landing site is topographically advantageous for further research.
In the future, the Zhurong mission will continue to explore Mars' environmental evolution in the northern lowlands of Mars.