Special: 2022 Winter Olympics
(ECNS) -- China's Gu Ailing claimed her second Olympic gold medal in the women's freeski halfpipe finals of the Beijing 2022 Winter Olympics at Genting Snow Park in Zhangjiakou of China's Hebei Province on Friday.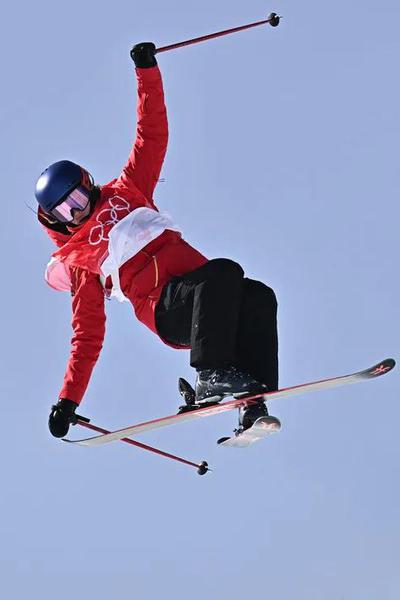 China's Gu Ailing in the women's freeski halfpipe finals on Friday. (Photo from Xinhua)
Gu scored 95.25 points from her second run.
Cassie Sharpe of Canada, the defending champion won the silver with 90.75 points from her third run and Rachael Karker of Canada won the bronze with 87.75 points from her first run
China's Li and Zhang scored 86.5 from her second run and 78.75 from her first round, ranking fifth and seventh respectively.
This is Gu's third Olympic medal at the Games after the 18-year-old won a gold medal at the freestyle skiing big air event with dazzling maneuvers and a silver in women's freestyle skiing slopestyle.